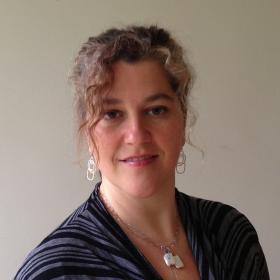 Karali Pitzele
Transformative Schools Educational Design
Karali Pitzele consults in the U.S. and internationally with Transformative Schools Educational Design (www.transformativeschools.com), a company she founded to support the development of powerful learning communities where students become creative leaders, social and environmental problem-solvers, and life-long learners.
Previously, she taught in 4 different New York City public schools, and in 2006 founded The Green School, in Brooklyn, where she served as principal for 6 years.
At The Green School, she implemented portfolio exhibitions, project-based instruction, real-world oriented curricula, and student-centered school culture.
In her work as consultant during the 2013-2014 school year, she is creating teacher evaluation systems and school evaluation systems for a group of 11 schools in Indonesia that focus on student-driven and project-based learning.