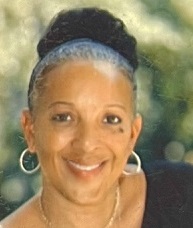 Julie Hunter
Educator and Nature Enthusiast
Julie Hunter, a native Washingtonian, attended DC public schools and holds a BA in theatre arts/acting and an MA in early childhood education. After working for over 10 years in the theatre industry in Washington, DC, New York, and Las Vegas—where she served as a stage manager for Cirque Du Soleil's O—she decided to change things up and follow her long-time passion for educating children.
Her love of nature, kindness, and the joy of self-expression prompted her to seek out the National Child Research Center, and the rest is history. Exposing young children to the beauty of the natural world has a lasting impact on their social and emotional understanding and ignites the self discovery that will transform them into courageous, exploratory individuals.
She has been a lead teacher at NRCR for over 20 years and values the voices and complexities of all her students. She recognizes the power of listening and the richness of observation, two qualities she practices in her classroom.