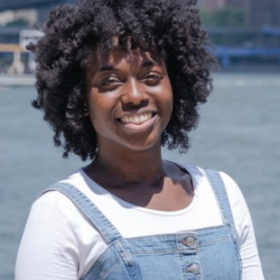 Julia Benedith
Educator and workshop facilitator
A proud Teach For America alumna, I am an educator, workshop facilitator, and certified life coach.  I taught elementary school and middle school before transitioning to my current role as an instructional coach. Last year, I founded J. Benedith Coaching Services, through which I facilitate equity-centered workshops and 1:1 coaching sessions for educators. I hold an MST in childhood education from the Fordham University Graduate School of Education and a BA in American studies from Wesleyan University.
I have presented at numerous events, including the Kellogg Human Development Conference, The Thriving Teachers Project, and the 2021 Kappa Delta Pi (KΔΠ) Convocation. Last year, I earned the Reimagining Education for a Racially Just Society Advanced Certificate from Teachers College, Columbia University. Currently, I am an Ed.D. candidate in Educational Sustainability at the University of Wisconsin—Stevens Point.
I live in Brooklyn, NY, with my partner Blake and our mini aquarium!