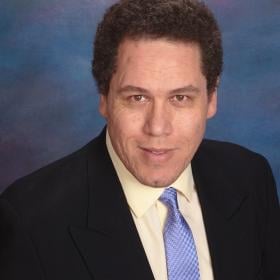 John McCarthy
Education Consultant, Advocate for Student Voice in Learning
John is a constant learner and teacher in his education consulting work with schools in the U.S. and abroad. Starting as a teacher in Chicago, his life's mission is to deeply understand and advocate for student voice in their learning career. He has taught in three states from urban to rural settings and from deep poverty to an area of high affluence. As a consultant he works with schools on systemic implementation of differentiated instruction, project-based learning, eliminating assessment and grade fog, and culture building—all with a focus on student voice. He teaches blended grad courses at Madonna University, which keeps him actively honing my instructional practices. Find many more resources on his website.
John loves to learn from the educators who he assists. His coaching style focuses on helping educators and students find understandings and solutions within themselves because his telling won't stick, but their discovering lasts forever. A former English and social studies teacher, he hones his craft through his blog and as the managing editor of Deadwood Writers Voices, a blog that explores writing by a great team of writers who are part of the Deadwood Writers Group in Southeast Michigan.
Most importantly, he is a gamer to his kids, their advocate for learning, and a cheerleader at their events—and his wife's 26.2 mile events.