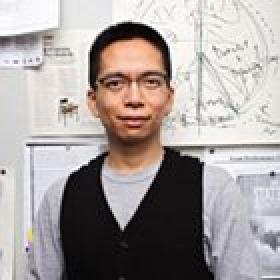 John Maeda
President, Rhode Island School of Design
John Maeda is an artist, graphic designer, computer scientist and educator whose career reflects his philosophy of humanizing technology. For over a decade, he has worked to integrate technology, the arts and design into a 21st-century synthesis of creativity and innovation. He was called the "Steve Jobs of academia" by Forbes and named one of the 75 most influential people of the 21st century by Esquire. Maeda became president of Rhode Island School of Design in June 2008.
At RISD, Maeda is leading the STEAM movement to add "Art" to turn STEM (Science, Technology, Engineering, and Math) education and research into STEAM. He believes art and design are poised to transform our economy in the 21st century like science and technology did in the last century. He has also prioritized fundraising for scholarships to ensure the broadest possible access to a RISD education.
Maeda taught media arts and sciences at MIT for 12 years and served as associate director of research at MIT Media Lab. His books include The Laws of Simplicity, translated into 14 languages. His @johnmaeda was picked as the 140 Best Twitter Feeds of 2011 by TIME Magazine, and Redesigning Leadership (2011, with Becky Bermont) expands on these Twitter posts. Maeda is a recipient of the National Design Award and is represented in the permanent collection of the Museum of Modern Art.