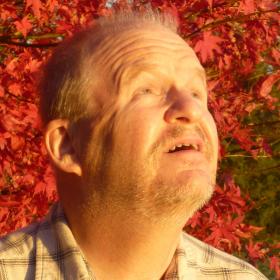 John Dorroh
Teacher and Consultant
John Dorroh was coached into taking as many science and math classes as he could in high school, but he excelled in language arts. He taught high school science in Mississippi and Georgia, and then for DoD schools in England. After he had been teaching for a number of years, he became a consultant with the National Writing Project. As a traveling consultant in the Southeast (and in Ireland), he shared with teachers how to incorporate writing and reading strategies into their classes.
 
He has a BS in science Education from Mississippi State University, the equivalent of a Masters in Writing in Science, and was among the first science teachers in the country to achieve National Board certification in AYA/Science.
Dorroh is also a published poet whose work appears regularly in both online and print journals such as Rez Fez, North Dakota Quarterly, Dime Show Review, Selcouth Station, Red Dirt Forum, and several others. He has one book of flash fiction to his credit, with a sequel currently being considered. He splits his time between Mississippi and Illinois.