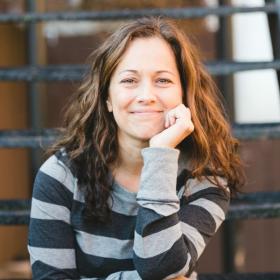 Jennifer Gonzalez
Blogger at Cult of Pedagogy
In a former life, I was a middle school language arts teacher. I did this for almost eight years, earning my National Board Certification in the process. Next, I worked four years as a part-time university instructor, teaching future teachers how to get the job done.
Now I am on a different mission: In July of 2013, I started my website, Cult of Pedagogy. On the site, I explain and demonstrate instructional and classroom management strategies; explore technology, books, research and professional development tools that can make us better; help teachers fine-tune the design of their materials; examine the emotional and social forces that impact the way we do our work; and conduct my own little grass-roots studies on topics that I think need more attention.
When I'm not working on my site, I am doing graduate work in educational technology, hanging out with my husband, and raising three kids, ages 6, 8, and 9.