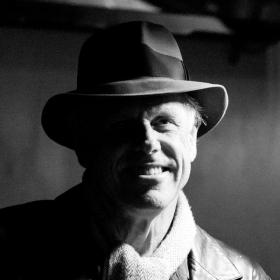 James Baldwin
Freelance Writer
The whelp of two English teachers, Jim Baldwin naturally found his own way into teaching and spent a rich career in secondary school classrooms. Since moving on from teaching, he has worked for Pearson Education as a developmental editor for their first online Common Core English curriculum and, in this past year, created a pilot curriculum based on interviews from the Studs Terkel Radio Archive.
He has published poetry throughout his life and co-edited Modern American Poetry for The Great Books Foundation, selecting a third of the poets for the volume and composing the opening essay, "How to Read a Poem."
Now as a freelance developmental editor and consultant, Jim has helped many writers of both fiction and non-fiction bring a work in progress through to publication. He also writes web copy and ghostwrites blogs. 
An outgrowth of his background in poetry, much of Jim's own writing these days is songwriting, and he performs locally in his own trio.