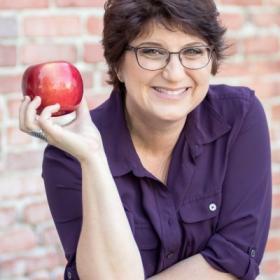 Heather Wolpert-Gawron
ELA Teacher, Middle School, Curriculum Coordinator TOSA
Heather Wolpert-Gawron is an award-winning middle school teacher and PBL coach. She was the 2013 Department of Education Profiled Connected Educator as well as the San Gabriel Valley Computer Using Education TOY for 2009. 
She is the author of Just Ask Us: Kids Speak Out on Student Engagement (Corwin/AMLE), which shares the results of a nationwide survey of 6th-12th graders and what engages them as learners.  She is also the author of DIY for Project Based Learning for ELA and History (Routledge), DIY for Project Based Learning for Math and Science (Routledge), Writing Behind Every Door: Teaching Common Core Writing in the Content Areas (Routledge), and 'Tween Crayons and Curfews: Tips for Middle School Teachers (Routledge). She has been a staff blogger for Edutopia since 2008. She has also been a proud member of the California Writing Project since 2008 and was selected as a National Faculty member for the Buck Institute for Education in 2017. 
Heather is passionate about Project Based Learning and believes the Maker Movement for teachers is in curriculum design. Heather believes curriculum design itself should tell a story, and she helps her students craft the tale.
Heather lives with her husband and two boys in Los Angeles where they play Dungeons & Dragons every week, building their cross-over stories and adventures together.