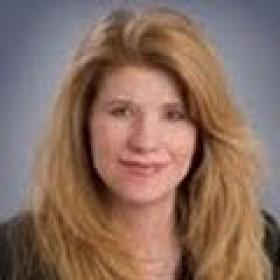 Heather O'Mara
Founder & CEO, HOPE Online Learning Academy Co-Op, which offers an innovative academic model in Colorado blending online and offline curriculum in a supportive, community-based classroom environment to help students succeed.
With more than 20 years of experience across multiple fields, including education, technology, media and telecommunications, Heather O'Mara has a passion for k-12 and online education.
Ms. O'Mara takes an active role in HOPE's daily operations; including academics, technology and finance, as well as strategic planning and execution, including HOPE's charter contract and partnerships with the Douglas County School District. She enjoys working with community organizations, familiar with the culture and challenges faced by students, to expand educational opportunities. Ms. O'Mara is committed to providing students quality academic instruction by utilizing the benefits of online curriculum.
Prior to co-founding HOPE, Ms. O'Mara spent eight years at Jones International Ltd. As President of Jones Knowledge, she was responsible for facilitating the innovation and growth of one of the country's first online education businesses and encouraging high schools and universities to adopt online education. She also served as Executive Vice President and Chief Operating Officer of Jones Internet Channel, where she executed a content development license and acquisition strategy through relationships with cable television programmers and publishers.
Prior to Jones, Ms. O'Mara spent 10 years at Viacom Inc. as Vice President of Finance and International Operations. In addition, Ms. O'Mara was a CPA with audit and tax experience in the Emerging Business Services unit of Coopers & Lybrand. Ms. O'Mara earned her Bachelor of Science in Accounting and International Business from New York University in New York City.