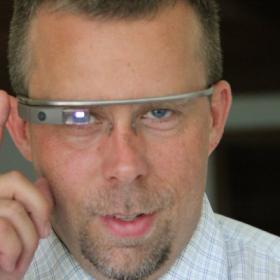 Don Wettrick
Innovation Coordinator always looking for great collaborators for my students!
Don Wettrick is the Innovation Coordinator at Noblesville High School, and is the author of "Pure Genius: Building a Culture of Innovation and Taking 20% Time to the Next Level." Wettrick has worked as a middle school and high school teacher; educational and innovation consultant; CEO, and podcast host. He is also the founder of StartEdUp, an organization dedicated to help transform the school culture toward innovation and enable student-led entrepreneurship.
Don has lectured across the US, Europe, South America and Africa about collaboration, social media use, and work environments that enable innovation. Through his travel, he has worked with hundreds of entrepreneurs from Silicon Valley to Ghana, and seeks to bring that entrepreneurial mindset into our classrooms. His podcast, StartEdUp, has featured some of the most successful entrepreneurs, authors, and thought leaders in the world- focusing on educational change. Most importantly Don works with educators, students, and entrepreneurs to bring innovation and collaborative skills into education.