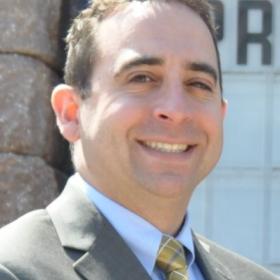 Christopher Albrizio
Avon School District Chief School Administrator
Mr. Christopher Albrizio earned a Masters in Educational Leadership from Monmouth University in 2010 and a Bachelor of Science in Health Sciences from Duquesne University in 2000. He is a passionate, dedicated educator with a successful track record of school and district-level administrative experience. His New Jersey State Certifications include School Administrator, Principal, Elementary School Teacher, and is highly qualified to teach Science. Prior to joining the Avon School team, Mr. Albrizio served in several districts including Red Bank Regional, Red Bank Charter, and Highlands where his assignments ranged from Seventh Grade Adjunct Teacher, Teacher of Sixth Grade, Teacher of Science (4-8), Teacher of Technology (K-8), and Technology Coordinator.
Mr. Albrizio began serving the Avon School District in September of 2006 as Middle School Teacher of Science and K-8 Teacher of Technology. During his tenure with Avon School, he has served the district as Teacher of Science, Teacher of Technology, District Technology Coordinator, Assistant Principal, Interim Principal, Principal, and is currently serving the district as the Chief School Administrator (Superintendent / Principal).
As district CSA, Mr. Albrizio has accepted the responsibility to inspire, lead, guide, and direct every member of the administrative, instructional, and support services staff in setting and achieving the highest standard of excellence, so that each student enrolled in the district may be provided with an appropriate and effective education. Leadership and management responsibilities of the Avon School District CSA extends to all activities of the district, to all phases of the educational program, to all aspects of the financial operation, to all parts of the physical plant, and to the conduct of such other duties as may be assigned by the Board of Education.