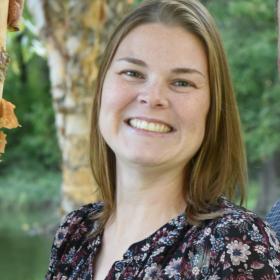 Brooke Markle
Instructional Coach
Brooke Markle is a veteran middle level English educator who now works as a secondary instructional coach at Big Spring High School in Newville, Pennsylvania. She holds a B.A. in English writing, 6–12 English certification, an M.Ed. in curriculum and assessment, and a Pennsylvania K–12 principal certification, and is currently enrolled in an Ed.D. program in educational leadership and administration.
Brooke built her career in the seventh grade English classroom, where she served as a team leader and a new teacher induction trainer specializing in backward design. She utilized her expertise in lesson planning and classroom management to mentor new teachers throughout her classroom career and is a winner of the Shippensburg University School Study Council Outstanding Teacher Award. After nearly two decades in the classroom, Brooke transitioned to work with teachers as a secondary instructional coach.
Outside of school, Brooke is an auditor for Pennsylvania Higher Level Education programs and serves as a member of the Pennsylvania State program guidelines committee for English language arts and reading.