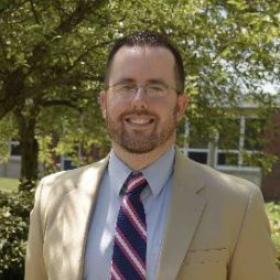 Brendan Keenan
Social-Emotional Learning Educator, University Lecturer, and Social Worker
I have worked in schools for 16 years as a special education teacher, school social worker, elementary assistant principal, and elementary principal. Currently, I am a student success coach at Fuller Middle School in the Framingham Public Schools in Massachusetts.
A significant part of my professional work has been dedicated to working with students with challenging behaviors and in building a positive school culture.
I received a doctor of education degree from UMass - Amherst in K–12 educational administration with a concentration in educational policy and leadership, as well as a master of social work degree from Salem State University and a certificate of advanced educational leadership from Harvard University's Graduate School of Education. As a lifelong learner, I continue to attend school at Northeastern University. Additionally, my ongoing work with educators provides me with meaningful professional development through job-embedded collaboration.
I am also a senior lecturer for Northeastern University's College of Professional Studies, a visiting instructor for Salem State University's master of social work program, and adjunct faculty for Assumption College's Health Advocacy Graduate Program and Continuing and Career Education department.
Apart from my professional work, I perform and record Irish and Celtic music with the bands Fergus and Blackstone Cuil.