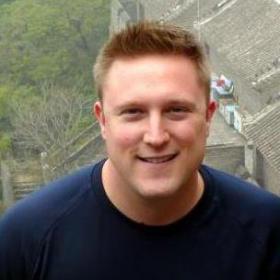 Brandon Wiley
Director, Asia Society's International Studies Schools Network (ISSN)
Brandon Wiley is the Director of Asia Society's International Studies Schools Network, a design-driven network of 34 public and charter schools, located in eight states, focused on nurturing students to be globally competent and college and career ready. He coordinates the efforts of a national team of consultants who provide support and professional development to these schools. His role also involves strategic planning with district and school leaders, implementation of the ISSN model and the Graduation Performance System (GPS).
Prior to joining Asia Society, Brandon served as the Assistant Superintendent for Curriculum and Instruction in the West Seneca Central School District. With experience as a classroom teacher, Director of Staff Development and district-level administrator, Brandon has practical school-based experience that allows him to work closely with schools to aide their development.
Brandon has earned three degrees from the State University of New York at Fredonia, including a BS Elementary Education and two MS in Curriculum and Instruction and Educational Administration. He is currently working on doctoral studies in educational leadership at the University of Pennsylvania.
Brandon serves as a board member of the Learning Forward NY Affiliate and is a member of the Board of Trustees for People to People International.