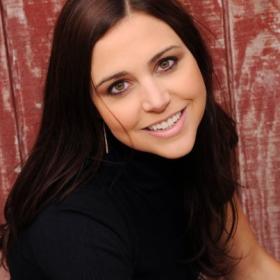 Alexandra Parrish Cheshire
Educational Consultant, Sr. Instructional Designer
Learning should be engaging and enjoyable! So, with the various age groups and topics Alexandra taught, she integrated technology tools and methods that motivated students and enhanced their learning experience.
Now out of the classroom, Alexandra enjoys her work as an educational technology consultant and a senior instructional designer of independent contractor projects. One of her current projects includes creating an online and blended-learning training resource for Franklin Covey's Leader in Me program so teachers throughout the world can be trained on this incredible program. She also works with Measurement Incorporated to help train and distribute PEG Writing and PEG Writing Scholar software to k-12 schools and universities. Having used this artificial intelligence software in her own classroom and having seen it dramatically help her students writing skills, she is thrilled to share the resource with others and have it implemented in more schools.
As an educational consultant, she trains teachers on ed-tech as well as strategies to maintain personal life-balance as a teacher.
Ali thrives on seeing individuals learn meaningful content effectively, efficiently and enjoyably. She also loves helping educators find ways to
1) Educate effectively
2) Work smarter not just harder
3) Enhance their personal work-life balance.
When she transitioned out of the classroom and into instructional design, she experienced the challenging gap that transitioning teachers have to bridge. In an effort to help bridge that gap for future teachers who will be transitioning out of the classroom as well, she is currently working to create an online resource to aid teachers transitioning from the classroom into different areas of the workforce.
To request any of the following you can reach out to her at myteacherssidekick@gmail.com:
1. Information about PEG Writing: a demonstration of how it works, a free class trial, training for teachers, etc.
2. Instructional design work for your organization
3. Training for your school organization on educational technology integration and how it can facilitate work-life balance and higher learning outcomes
4. Resources to help teachers transition to a different part of the workforce comfortably and confidently