Professional Learning
Pressure as Support for Change: When Applied Positively, Good Things Happen
I was working with a group of principals a while back around how to provide building-level leadership in a district that is committed to making effective use of technology to engage students and support their achievement. "Pressure and support," I told them, "are what you have to provide."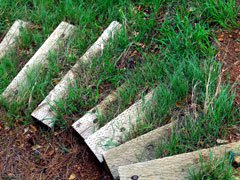 The mention of the "p" word caused some obvious discomfort with the group, and so I stopped and went deeper, discovering that most, if not all, of those in attendance saw the application of pressure as a negative -- that it was an inherently "bad thing" to do. They were wonderful supporters of their teachers, but hesitated to say out loud that they should, or would, apply pressure to individual teachers.
How can that be, I wonder, if change does not happen without pressure? Support is an important factor as well, but pure support appeals to those who are already eager for the change, and no real leader can expect their school community to just go along with the new ideas.
Humane, thoughtful, purposeful pressure that is coupled with support is the key. Wouldn't it be wonderful if the human race behaved as one massive professional learning community, and every member was willing to act in response to an internal pressure to do better, to be a better teacher, a better carpenter, a better farmer, a better nurse, a better parent? But such is not the case. People are, wonderfully enough, people. We resist change naturally, acting decidedly unprofessional at times by holding onto sneakers that should have been let go years ago or by keeping a couch or chair that just seems to fit our bodies when clearly it is time for that particular piece of furniture to be replaced.
As an example from the home front, my wife had talked for years about the need for a staircase of some sort leading up the slope from our driveway to the house. I knew she was right, and I would agree to the need whenever she spoke of it, but I also consistently dodged the work, the "change," and never found the time to get it done. But my change came when she got smart and applied some pressure, in the form of, "I'm going to start calling landscapers to see how much it will cost to get those stairs done. I know we agree on the need, and it's clear you just don't have the time to do it."
Well, as you can imagine, I quickly found the time to get started, and for the next several weekends I shaped the stairs we still use to go down over that hill. Pressure was what was needed in order for my wife to lead our family forward. She applied it, I felt it, and the change happened. And I needed the pressure. It was a good thing.
So what about in your professional life? When has pressure, artfully applied by an effective leader, proven to be a positive force in your professional growth? How do you apply pressure effectively in your own leadership, either in the classroom, at the building level, or beyond?
Please, don't let me pressure you, don't feel you have to respond, but face it, if you don't, I'll have the last word, and you wouldn't want that to happen, would you?