Social & Emotional Learning (SEL)
Power Surge: Gaining Strength From Positive Teachers
"I was raised by teachers . . . I saw that real teaching has to be about a relationship."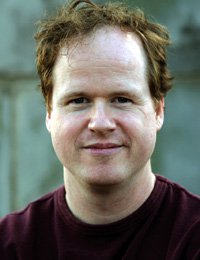 Credit: Corbis Images
I was raised by teachers -- my mother was the head of the history department and my stepfather taught history -- so I know how hard they work. I saw that for every paper I had to write, my mother had to read and grade forty. As a child and a student, it gave me an appreciation for their side.
I saw that real teaching has to be about a relationship. The best teachers learn from their kids, or else they're not really teaching them. Teachers have to let their students come to them and tell them what they think and what they experience. That way, the teacher and student can have an exchange of ideas, rather than simply an exercise in the regurgitation of facts and dates or theories.
This kind of connection to children, especially teens, is critical. Extreme alienation and loneliness were probably my biggest personal demons when I was young. I left high school for England in the middle of tenth grade and finished at an allmale boarding school. My experience as an outsider was depressing, but it also gave me a certain insight. I could see how people interacted more clearly, because they were not interacting with me.
Recalling those feelings helped as we were creating Buffy the Vampire Slayer. We sold the series when we pitched it with a story about an invisible girl. There's a scene in that episode where this young woman's peers ignore her so much that she looks at her hand and can see through it. That idea came from a drawing of myself I did when I was fifteen.
Also, when I was doing Buffy, I didn't want to do the typical John Hughes all-grown-ups-are-idiots kind of thing. I wanted to be sure the adults were treated with respect when they earned it.
The initial idea behind Buffy was very simple: There is a stock character in almost every horror movie who is cute and blonde. She parties or does something teens aren't supposed to do, and then she's bluntly, relentlessly murdered for it. I felt that's a little disproportionate.
But what interested me about this stock character is that she's completely superficial. She's never been called on to be anything besides cute and blonde. People assume she's well off because she's pretty, so she can coast. And that's what she's doing until her life happens.
To me, that's a metaphor for what happens when you're in high school. You suddenly wake up to the real world and your place in it, and it is very shocking. You have to start taking responsibility for your actions. There isn't anybody who doesn't feel as though they have the weight of the world on their shoulders at some point. Everybody can relate to that.
Now I'm working on a movie about Wonder Woman. She's very different from Buffy and presents an interesting conundrum: She already has the wisdom of Athena, the beauty of Aphrodite, the strength of Hercules. She's pretty much set. Yet, at the same time, she has to come into the world, and the world is an appalling place, especially if you live on Paradise Island. Again, it's a lot like being a teen.
With Wonder Woman, you have to find what makes her unique. What is it about her that people love? Then I find what lesson about strength I want to put in there. It's a question about finding a new angle on the same theme I will probably be following for the rest of my life: stories of young women gaining power.
Joss Whedon created the hit television series Buffy the Vampire Slayer, which gave physical shape to the demons that haunt every teen. Now he's breathing life into another feminist icon, Wonder Woman, by writing and directing a film about the superhero, scheduled for release next year.