Project-Based Learning (PBL)
Celebrity Q&A: Will.i.am On the Power of Collaboration and Tech Integration
The hip-hop singer and music producer weighs in on social networking, online media tools, and the Peapod Foundation.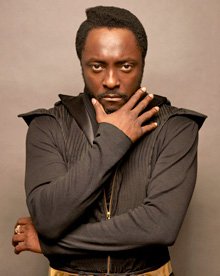 Credit: Courtesy of the Entertainment Industry Foundation
Yes. We. Can. In 2008, a song largely made up of excerpts from then-presidential candidate Barack Obama's speeches was made into a celebrity-filled video that pulled in more than 11 million viewers on YouTube.com. The creator: music producer and collaborator will.i.am.
Since starting his music career in 1990, the Boyle Heights, California, native has collaborated with a host of talented artists to produce his own body of solo work, the music of his hip-hop group, the Black Eyed Peas, and the albums of other top industry musicians, such as U2 and Justin Timberlake.
Beyond music, will.i.am is a strong advocate for using social networking and online media as a form of communication, and he's passionate about the need for better education in America and providing a better future for children.
Will.i.am also serves as a driving force behind the Peapod Foundation, which launched the Peapod Music & Arts Academy with the Entertainment Industry Foundation in South Central Los Angeles in 2008. Academy students work with professional mentors in the entertainment music, film, dance, and acting industries with the same professional-grade equipment used by the Black Eyed Peas.
Peapod and Adobe Youth Voices, which provides opportunities for young people to make positive community contributions, are working to open two new academies, in the San Francisco Bay Area, with new courses in digital media by fall 2009.
What part does collaboration play in your work, and what advice would you give educators and students about collaboration?
Because music is a collaborative concept, working together is very important. There's a line used by apl.de.ap in one of our songs, called "Union": "I wish I could use music as a religion, then we could harmonize," and I like that concept. If every politician or world leader executed policies and went about their business the way musicians do -- where your actions complement your fellow musician -- then the world would be a totally different place.
What did you learn today?
That you should be grateful for every day, and every day that I wake up, I learn it again.
What did you teach today?
I've taught the people that I work with that friendship is the most important thing. At least, that's what I hope I taught them, because that's what they've taught me.
Have you learned anything from students in the Peapod Music & Arts Academy?
I've learned that I'm not alone, that I wasn't the only one raised with misfortune, and that there are people who have an even harder struggle. I've learned that you can conquer your adversaries by way of musical expression. They've taught me that music is not just entertainment -- that it can be your life raft or your ocean liner as well.
What was your favorite subject in high school?
My favorite subject in high school was art, as well as creative writing.
How do you translate ideas into a message that will move other people?
I don't really do it for those reasons. I do it for me, first and foremost. I'm speaking to myself, telling myself how I truly feel. A lot of times, I don't have the guts to say what I want to say in conversation, and sometimes words alone can't really articulate what I want to say, but I can get my message across when my words are coupled with melody, rhythm, and visuals.
So, I really do it just to let out what's inside of me, and if people gravitate toward it or like it, that's good, but I try not to do it for anything other than speaking what I feel.
What type of student were you in school, and what type do you think you would be now?
When I was in school, I had a short attention span. I talked a lot. I was a student that all of the teachers liked. I didn't study as hard as I would have if I was a student now, but I asked a lot of questions, which is what got me through school. I was the student who waited till the last minute to do my homework, and that's probably the reason why I work very well under pressure now. It takes a fire to get me to move.
Even though I wasn't the best student and didn't graduate from college, that doesn't mean that I don't see the benefit of a good education or that that education isn't important. But I did recognize my biggest strength, which is my imagination, and I executed it through music.
How would you describe the way you think?
Growing up, I had attention deficit disorder, which isn't necessarily bad. The way I look at ADD is that it let me focus on a couple of things at once. And what's wrong with being able to multitask? People thought my inability to concentrate would hold me back. But in actuality, I was concentrating on a bunch of things, all at the same time. Music helped me exercise that ability, so I was able to think of the subject of a song, the music, the lyrics, the video, even the dance, and I taught myself how to execute my thoughts.
Your most memorable school experience?
There are lots of them, like my first rap battle when I was in the fourth grade. Also in fourth grade, the space shuttle blew up. We all sat in front of the TV and watched it take off, and then it blew up, and I remember how sad the students were and how scared we were for everyone inside.
How do you think the experience of youth in America will change under the Obama administration?
If there was a place called Youth Land, it would be home to the most powerful people in the world. Youth -- I'm talking about those dudes and girls who are 19-30 years old -- are responsible for electing Obama and the change he'll bring.
In what ways will education change?
America's dropout rate is too high, our schools are overcrowded, and good programs are always being cut. Education is so important, and I pray that we'll figure out how to pay teachers more and provide great education for kids in inner cities, because otherwise we could potentially end up even worse off 20 years from now. I think of education as our best form of homeland security: Educate the youth, and build a nation to compete in a new world of technology -- a homeland where the minds of Americans are bright, active, and turned on.
Was there a low point of your school career?
I never had a low point in school.
If you could change one thing about education in America, what would it be?
Not everybody thinks like a mathematician. Not everybody is the best historian. Right now, we're just amplifying people's weaknesses in education. Let's figure out a way for our school systems to allow kids to excel in things that they're superior in.
What's impossible to learn in school?
Nothing is impossible to learn. It all depends on the person's capacity and desire to learn.
Where did you fit in your school's social hierarchies?
I was the dude who knew everybody: blacks, Persians, Koreans, whites, Asians. I socialized with everyone. I should have won Most Popular, but they gave me Space Cadet instead. They thought I was weird.
The Peapod Music & Arts Academy connects students with professional mentors. Who were your mentors growing up?
Quincy Jones, Berry Gordy, Michael Jackson, and my sixth-grade teacher, Mr. Wright.
Shari Wargo is a former editorial assistant at Edutopia.