Project-Based Learning (PBL)
Make a Sketch: The Importance of Art in Education
Sometimes, drawing beats drilling when it comes to learning.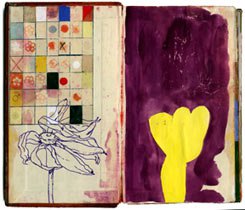 Credit: Jeffrey Decoster
Many schools face nasty budget cuts that threaten to eliminate their art programs, so the prospect of carving off a chunk of time for classroom instruction in drawing, painting, or sculpting seems rather bleak. Such gloom, however, perpetuates the myth that the arts should be confined to their respective sections of the school day, isolated from more "intellectual" endeavors.
In fact, according to a compendium of research published by the Arts Education Partnership, a coalition of philanthropic and government organizations focused on the role of arts in learning, academic success may actually depend as much on drawing as it does on geometry.
The partnership's research builds on educator Howard Gardner's seminal theory of multiple intelligences to indicate that arts education -- including the visual arts, dance, music, and drama -- enhances a student's ability to acquire core academic skills. Study in painting or drawing, for example, can improve complex reasoning, writing, and reading readiness, partly because the critical and creative faculties required to generate and appreciate art transfer cognitively to future learning experiences, and partly because the arts make learning fun: A student personally invested in his or her work will be far more likely to stick with it.
No surprise, then, that students exposed to these forms of creative expression achieve higher scores on standardized tests, or that at-risk students are more likely to stay in school when they participate in an arts program. At New York City's Heritage School, for instance, the arts are considered as important as other major subjects, says Principal Peter Dillon. Three-quarters of the students head off to four-year colleges.
"The observational skills needed to draw a careful sketch of a leaf, are the same skills you need to figure out scientifically what's going on in a pond, which are the same skills you need to 'read' your classmates," explains Dillon. And although his school's success depends on many factors, "I know there's a strong connection" between the arts and learning, he says. "I see it every day."
So, while it still may be tough to set out paint and clay for concentrated instruction, it's easy to add some colored pencils to an activity for a few moments at the beginning of the day or just before a break. It's worth the minutes.
Get Started
For ideas on how to integrate the arts into your curriculum, try www.learner.org, the Annenberg Foundation Web site for teacher development. The link "Connecting with the Arts" features excellent video documentaries of classrooms in action.
Sara Bernard is a former staff writer and multimedia producer for Edutopia.