Community Partnerships
The Big List of Educational Grants and Resources
Get a roundup of educational grants, contests, awards, free toolkits, and classroom guides aimed at helping students, classrooms, schools, and communities. Check this page weekly to get the latest updates!
April 16, 2013         Updated January 3, 2018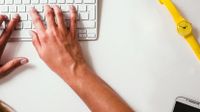 Grants
Grow Rural Education Program from America's Farmers
Deadline: April 2, 2018 (nominations)
The Grow Rural Education Program provides opportunities for farmers to nominate a rural public school district in their community to compete for a grant to enhance STEM education.
Prize: Up to $2.3 million will be awarded in amounts of $10,000 or $25,000.
Interactive Polling Software and Hardware Grant
Deadline: March 23, 2018
Turning Technologies is offering grant packages to help teachers incorporate polling technology into their classrooms. The grant includes a mobile interactive whiteboard, 32 student mini-keyboards for entering in responses, and a full suite of software for creating and grading interactive polls.
Prize: 10 interactive polling packages are being offered, each valued at $3,000.
Grants to Rebuild School Libraries Affected by 2017 Natural Disasters
Deadline: Rolling
The Laura Bush Foundation is offering grants to rebuild school libraries affected by major natural disasters in 2017, which include Hurricanes Harvey, Irma, and Maria, as well as the California wildfires.
Prize: Varies depending on needs; amounts generally range from $10,000 to $75,000.
Community Impact Grants from The Home Depot
Deadline: Rolling
Home Depot gift cards are being offered to schools that are using the power of volunteers to improve the community. Funds may be used for school renovations, additions, and other improvement projects and can cover the cost of tools, materials, or services.
Prize: A $5,000 gift card to Home Depot.
Formlabs 3D Printing Grants
Deadline: Rolling; one grant per quarter
The Formlabs Education Grant is an opportunity for schools and research labs to receive a Form 2 3D printer by sharing a research-oriented project that will benefit from the use of a 3D printer.
Prize: Form 2 Complete 3D Printer Package.
Digital Wish Lesson Plan Grants
Deadline: Rolling; 15th of every month
Have an innovative technology-based lesson plan you want to share? Submit your lesson plans to Digital Wish for a chance at receiving one of 50+ classroom technology grants. All of your uploaded lesson plans can then be shared with colleagues and educators across the country. 
Prize: Up to 50 technology grants will be available in the U.S.
Toshiba 6-12 EdTech Grants
Deadline: Rolling
Do you have a plan to make science and math learning for engaging for students? Toshiba America Foundation provides grants to educators to support tech-enhanced STEM learning for students. Grants enable educators to roll out match and science project-based learning, and can be used to purchase supplies and materials. 
Prize: Grants requests of less than $5,000 are accepted on a rolling basis throughout the year; grants proposals for more than $5,000 are due November 1. 
DiscoverE Collaboration Grants Overview
Deadline: Ongoing
Need funding for an engineering outreach program? DiscoverE Collaboration Grants provide funding to support programs that engage youth in the engineering community with hands-on learning. Eligible programs will be led by a group of at least three partnering organizations. See a list of the past winning projects online.
Prize: Five $1000 grants are available.
Pets in the Classroom Grants
Deadline: Rolling
Looking for financial support for a classroom pet? The Pets in the Classroom grants program provides financial support for educators to purchase and maintain small classroom pets. Established by the Pet Care Trust, the grants are designed to students the chance to interact with pets. Educators in grades pre-K through ninth are eligible to apply. Applications for the 2017-18 school year open in August.
Prize: A variety of small grants are available, including store, rebate, and maintenance funding.
Field Trip Grants from the Civil War Trust
Deadline: Rolling
Want to get outdoors for a history lesson? The Civil War Trust's field trip grants allow K-12 educators to take students on learning trips at natural historic sites. In particular, The Trust provides grants to help educators plan field trips to Civil War, War of 1812, and Revolutionary War battlefields, as well as related historic sites.
Prize: Grants are available up to $1,500.
MORE: Get information on how to find grants.
Contests and Awards
Penguin Teacher Awards for Literacy
Deadline: June 1, 2018
The Penguin Random House Foundation is offering awards of $10,000, $5,000, and $2,500 to support teachers who inspire a love of reading in students through programs and curricula that are innovative, original, and have measurable success. Winners are awarded grants to help further their reading programs and to help disseminate them to other teachers around the country.
Paradigm Challenge Student Contest
Deadline: May 1, 2018
In collaboration with the Red Cross, the Paradigm Challenge is an annual competition that invites students aged 4 to 18 around the world to use kindness, creativity, and collaboration to help solve a real-life problem and make a difference in the world. $100,000 will be awarded as a grand prize, with smaller prizes ranging from $200 to $10,000. Educator grants are also offered in amounts up to $5,000.
Siemens STEM Day Sweepstakes
Deadline: April 27, 2018
The 2018 Possibility Grant Sweepstakes from Siemens offers a $10,000 grant for a school's science lab makeover and/or STEM-related equipment, supplies, or technology. Entries are allowed daily, with one prize awarded in May.
Library Innovation Awards from Penguin Random House
Deadline: April 15, 2018
Libraries—whether school-based or public—that make strong connections with their local communities can be recognized with the Library Innovation Award. One winner will earn $10,000 and four runner-ups will receive $1,000 to further develop innovative community-based programs.
Presidential Awards for Excellence in Math and Science Teaching
Deadline: April 1, 2018
The Presidential Awards for Excellence in Mathematics and Science Teaching (PAEMST) recognizes teachers of mathematics and science (including computer science) who serve as models for their colleagues, inspire their communities, and are leaders in the improvement of mathematics and science education.
National History Teacher of the Year Award
Deadline: March 31, 2017
This award, from the Gilder Lehrman Institute of American History, recognizes K-12 history teachers in the U.S. Know a history teacher who would be great for the award? Nominate him or her today. A national winner receives a $10,000 prize; individual state winners receive $1,000.
2017 Rosenthal Prize for Innovation and Inspiration in Math Teaching
Deadline: Opens in January
The Rosenthal Prize, from the National Museum of Mathematics, recognizes "hands-on math teaching in upper elementary and middle school classrooms." In particular, the award focuses on individual math lesson plans and activities. A list of past winners is available online. One grand prize winner receives a $25,000 cash prize; five additional monetary awards are available for runners up.
Classroom Resources
Digital Citizenship Curriculum from Google
Google recently released Be Internet Awesome, a digital citizenship learning framework for designed for kids. The program features a curriculum, learning resources, and games that help younger students learn how to be safe online. Be sure to see Interland, a game that allows students to complete missions related to web safety.
FREE Science Resource From the California Academy of Sciences
The California Academy of Science's teaching resources offer something for every teacher: Online courses, interactives, toolkits, and much more. If you're looking for fun, engaging science resources, you're bound to find some useful ones here. Choose from lesson plans, as well as games, films and clips, and other interesting multimedia.
Free STEM Outreach Programs From Lockheed Martin
Lockheed Martin is committed to advancing STEM curriculum in the classroom. The organization supports a variety of STEM outreach programs, offering free curricula, student STEM contests, and mentoring opportunities for high school students. From Generation Beyond, a free aerospace classroom resource, to Code Quest, a coding contest for young students, Lockheed Martin funds a number of diverse initiatives that empower young learners.
Free Activities for Teaching Science and Math With Music
MathScienceMusic.org, a new website from the Thelonious Monk Institute of Jazz and the NYU MusEDLab, features free resources to help teachers incorporate music in science and math lessons. The activities and apps are designed for all students, kindergarten through college. Subjects covered include geometry and physics, among many others, and all lessons teach students about the strong relationship between music and STEM learning.