Professional Learning
Fashionable Feasts: Lunch Box 2.0
Bye-bye, brown bag. Hello, hot lunch.
The Food Channel pushes adventure, the doctor demands healthful habits, common sense suggests sustainable measures. The pressure on today's brown bagger to trade the PB&J for a warm, spicy, balanced, and fresh meal intensifies daily. This is not a bad thing, given the possibilities for flavor, fitness, and a shrinking carbon footprint, but a shift to moveable feasts means that the brown bag is out. Fortunately, fanciful options for meal conveyance are many.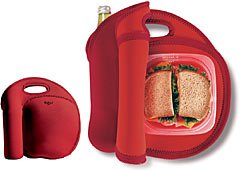 Credit: Built NY
Skintastic: Wetsuits aren't just for surfers anymore. This zippy neoprene cover for lunch, complete with an insulated beverage slot, is available for swimmers and nonswimmers alike.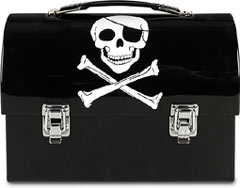 Credit: Archie McPhee Company
Meal Matey: It may be your policy to remind students that popularity isn't everything, but would it be wrong to aspire to the title of coolest teacher? If that be your secret goal, this be your lunch box.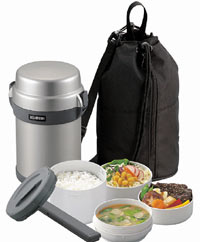 Credit: Amazon.com
Go Bowling: Four-course meal? Hot and cold dishes? Bring it on and to school in this conglomeration of microwaveable bowls, stacked, fitted, and kitted in a single silver tower.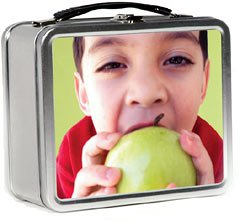 Credit: Ogg Studio
Say 'Cheese!': What if you don't want to invite SpongeBob or Barbie or Hello Kitty to lunch? This box understands. Customized with your own choice of photo, this box allows you to select your ideal lunch partner, captured at a most delectable moment.

Credit: lunchopolis
Enlightened Eating: This lead-free insulated lunch box is designed with one thing in mind -- trash. With ample compartments of various sizes, the need for bags, boxes, or wrapping is eliminated. As a bonus, the antigarbage box comes in various cool colors.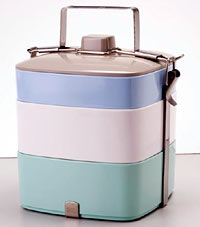 Credit: Plastica
Tall Order: For mid-century modern stylists, this melamine high-rise is the way to go. Three compartments, one of them neatly divided, come in various color combinations. Both square and round versions are snapped into order with a nifty frame and handle.
Jennifer Foote Sweeney is a contributing editor for Edutopia.