Technology Integration
Extracurricular Learning: Media as a Medium in Education
Technology use outside of class results in self-tutoring and shared results.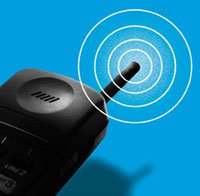 Credit: David Julian
Mizuko Ito, a research scientist at the University of Southern California, is coeditor of Personal, Portable, Pedestrian: Mobile Phones in Japanese Life (MIT Press), a new book that looks at the use of portable electronics by Japanese students. She also was one of several researchers to receive a $3.3 million grant from the MacArthur Foundation to study children's use of digital media and its implications for education here in the United States. We spoke to Ito about her work and its implications for American classrooms.
What makes your work different from traditional educational research?
I focus on learning and technology use outside of schools. I look at settings like game play or online discussions, where kids are doing things on their own terms, not being held accountable to explicit educational goals, and see what they're learning.
What's a good example of kids learning on their own?
My research team is doing a case study on English-language fandoms of anime series, such as Yu-Gi-Oh! or Naruto. In the United States, youth fan groups will capture the broadcast in Japanese, edit it, subtitle it, and release it here, often within hours. To do this, they have to learn how to use fairly sophisticated video editing and subtitling software. They learn some Japanese. They also produce their own videos, art, and fiction by playing off the original material, and then share it with other fans. Part of this is also about getting validation from a much broader community of fellow fans. Large online sites provide spaces to not only share fan-generated content but also to rate other people's work, provide feedback, and develop visibility and reputation. Nobody has taught them explicitly how to do any of this. It's all self-organized.
How are American youth similar to Japanese kids in their use of digital technology?
For teens in both the United States and Japan, spaces for social contact are highly regulated. So when they're given the means to communicate over the Internet or cell phones or whatever channels adults don't have surveillance over, they use them a lot. Here, it tends to be instant messaging (IM); in Japan, it's text messaging.
Credit: Mizuko Ito
How have Japanese schools dealt with the widespread use of mobile technology by students?
There's a lot of regulation of use. Things like trading cards and Gameboys are generally not allowed at school. Mobile phones are not supposed to be ringing in class, but by high school, most teens are text messaging in class. Still, that's part of the normal attention wandering you get in classrooms, no matter what. The technology may be exacerbating it somewhat, but it's probably not changing the fundamental dynamic of the class.
In another era, you'd be passing notes. Right?
Or doodling, or daydreaming. In the traditional classroom setting, where one teacher is lecturing to a large group of students, it's not surprising there are attention problems. What's potentially interesting -- and a lot of educators have resistance to this -- is creating a shared backchannel for the class, like an Internet Relay Chat channel. I have colleagues in higher education who have tried it and found that, while a lot of the discussion is off topic, it's also an opportunity for kids to clarify things and ask questions about the material as well.
What other techniques from kids' digital learning environments might be brought into the classroom?
One increasingly common idea is to bring popular culture into the educational context. The structure of experience is the same, but kids are allowed to bring their interest and expertise from popular culture into the curriculum. The more challenging approach is to make changes to the fundamental social dynamics of learning. One of my main research questions is whether adults and educators can support the kind of learning dynamics that I'm observing when kids are engaging in peer-based knowledge exchange, such as that found on online fan sites.This should work for academic content as well as popular culture.