Social & Emotional Learning (SEL)
Diverse, Not Equal: Segregation Persists at the Classroom Level
School integration must go beyond the numbers.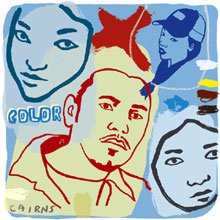 Credit: Brian Cairns
As part of my work on a project with the National Academy of Engineering, I've been visiting Atlanta-area high schools, trying to determine how students there respond to the constant analysis of performance gaps between different racial and ethnic groups in math and science. We know engineering educators and policy makers have rarely involved students directly in developing strategies for closing those gaps, and my job has been to find out what their impact -- the voice of student experience -- might bring to the table.
Atlanta's racial segregation is clearly reflected in its schools. Much like the institutions explored by Jonathan Kozol in his latest book, The Shame of the Nation, the twelve conventional public high schools in Fulton County, the central county of the city, almost completely lack racial diversity. Six are more than 60 percent white, with no more than 22 percent of any other ethnic group, and five are more than 80 percent black.
One high school, Marietta, is notably different. The ethnic makeup of its students is 48 percent black, 30 percent white, and 15 percent Hispanic. Walking through the halls, I find the superficial manifestation of this mix refreshing. I can see the full spectrum of American styles, from Rocawear and Sean John to Abercrombie & Fitch and J.Crew. Diversity here is a palpable thing, and according to historic and conventional wisdom, such physical integration can close stubborn performance gaps, creating equal opportunity and outcomes for students of all races.
To be at this "integrated" school when the bell rings, however, is to see that such wisdom is not based on reality -- certainly not the reality of the students. Walking down the math hall with a Marietta mathematics coordinator, I saw the sea of diverse students part when it came time for class, as white kids filed into some rooms and black and Hispanic students flowed into others. When I asked about this, she said, "Shamefully, you can tell which classes are advanced and which are on level with just a quick glance." When I wondered aloud whether the kids notice, she replied that they all recognize it and expect it. "In a school that is this diverse," she added, "it isn't something you can hide."
The reasons for the academic gaps vary in this school -- as they do in schools across the country. What is overlooked is the effect these gaps -- blatant to one and all -- will have on the students and their expectations of themselves and others. I asked a group of students from an all-white Advanced Placement calculus class what they thought, and, with a sincere degree of discomfort, one girl answered, "We all go to the same school, so why don't they just apply themselves?" These kids told me black and Hispanic students are not supported by a culture that values academic achievement; they noted that society does not expect students from these ethnic groups to do well. They thought that in the world and in their school, ability and achievement are taken for granted for white students.
Are they comfortable with those different sets of expectations? One boy said, "Yes. Not everyone can go to college. Society needs people to be garbage men and to do manual labor and stuff like that. If we don't have those people, the whole thing will fall apart."
I had anticipated that the black and Hispanic students I talked to would seriously object to these views and assumptions, but they did not. A group of black seniors taking algebra agreed when one among them said, "All we've ever been told is how white kids are smart and do good in school, and that's really all you see." One girl, with no objection from the others, added, "To tell you the truth, when I think about going to classes with white kids, I'm scared. I'm intimidated by them."
These are the lessons students receive in a racially diverse school that is not equitably (or equally) mixed. The challenge to educators is clear: It is not enough to integrate by numbers, because diversity does not guarantee equality. We can't just throw students together; we have to transform their minds. If we subscribe to the idea that all young people can achieve, our actions and expectations must reflect that belief. Transforming our own minds is painful but necessary if we want diversity to mean something.
Credit: Brian Cairns
Kamau Bobb is a research fellow with the National Academy of Engineering's Center for the Advancement of Scholarship on Engineering Education.