Administration & Leadership
What is Great Leadership?
June 12, 2015
Updated June 9, 2015
Truly great leaders are hard to come by and hard to forget. In her recent post, Elena Aguilar describes her definition of a great leader. She highlights three important qualities:
3. Emotional Intelligence
When Edutopia asked its community how they define leadership, the responses were wide ranging, but I found that some words stuck out: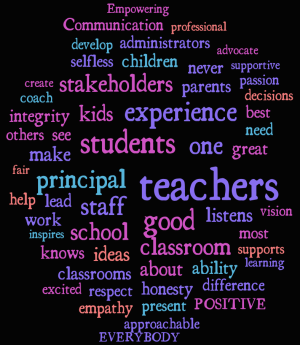 Some of these words didn't surprise me, like teachers, positive, and communcation. 
Some words jumped out at me, like integrity, supports, and students. 
And some words inspired me and changed the way I see leadership: empathy, selfless, and everybody.
A few insightful responses:
This piece was originally submitted to our community forums by a reader. Due to audience interest, we've preserved it. The opinions expressed here are the writer's own.