Diversity
"Please Call Me Jason": Supporting Our Transgender Students
A middle school teacher shares how she supports her student who is transgender.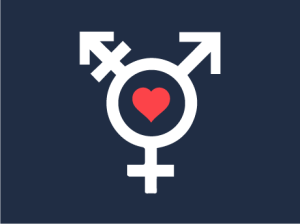 The email arrived on the first day of school, in the middle of first period. A student had sent a message to the principal, which had been forwarded to the teachers. The student said:
My legal name is Emily, but I prefer to be addressed as Jason and with male pronouns.*
Jason would be entering my eighth-grade classroom after lunch that day, which gave me enough time to pull his notebook out of the pile, remove the "Emily" label that I had put on it the day before, and replace it with "Jason." I changed his name on my seating chart as well so that as I worked to learn names that first day, I wouldn't glance down and call him Emily by mistake.
Jason is not the first transgender student I have taught, but he is the first to contact the school on his own to explain his situation, and he is the first to specifically ask that we honor his name and gender changes. I hoped that when he walked in and saw "Jason" on his notebook, that he would know he would be safe and supported in my classroom. But that first day would be just the beginning; how else can I support him and also teach his classmates to respect him and all peers, regardless of their backgrounds or identities?
As an English teacher, I know that reading is a great tool for exposing my students to current events and different perspectives. As they build their reading and analysis skills, they also learn to see the world through other people's eyes. Our class discussions following the readings give us many opportunities to listen, to understand new perspectives, to learn about people whose lives may be very different from our own.
I start my classes every day by reading aloud from a great book. My main goal is to help students find good books to read by exposing them to a wide range of literature, but our daily story time is also an opportunity to open our eyes to other people's life experiences. Last spring I found two new books in our Scholastic order that both tell the story of a transgender youth struggling with identity: George, by Alex Gino, and Gracefully Grayson, by Ami Polonsky. I look forward to reading aloud from these books, as they will allow my students to learn about the transgender experience from the personal voice of someone their age. I hope, too, that when Jason hears me read from these books, he will know that he is safe in my classroom.
I would love to hear from teachers who have already had transgender students in their classes. How did you support them? How did you respond when other students made inappropriate comments? There are some great tips here: http://www.edutopia.org/discussion/supporting-lgbt-students-your-school, but your own experiences with transgender students would be even more valuable. Please share below and help me give Jason a great eighth-grade year!
*Names in this story have been changed.
This piece was originally submitted to our community forums by a reader. Due to audience interest, we've preserved it. The opinions expressed here are the writer's own.