Professional Learning
Making It Stick With My Summer PD Reading List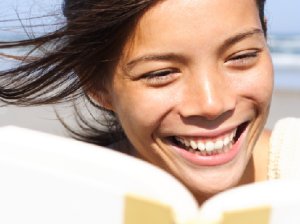 One of the great perks and necessities for many teachers is the summer break. It is an important time to recharge, reflect, and revision for the next school year. This said, I do believe that there is a learning cost to the extended summer breaks students are given. Research in Mind, Brain, and Education Science validate the idea that "if you don't use it, you lose it." So it should not come as too much of a surprise that students have difficulty recalling the previous year's material at the start of the school year.
As this year's summer break draws near, I recall my religious school rabbi, on the final class before each summer, recommending to his students that the summer should be used for three things: "Reading a good book, taking a long walk, and making a new friend."
Every year around this time, a variety of lists emerge on social media and blogs suggesting good books for teachers to read that can inform and transform their professional practice over the summer. If you are like me, you might already have a stack of books sitting beside your bed or in your Amazon.com cart or "Wish List". Over the years, I have benefited greatly from such lists and have been directed to books that were not on my professional reading radar.
At St. Andrew's, professional summer reading has been a long-standing tradition for faculty and staff. The biggest change has come in the transition from offering one book for everyone to read to offering choice, to honor the different stages individuals are in their professional practice and personal passions.
To be honest, the only book that I am really interested and excited to read this summer is Harper Lee's long-awaited second novel, Go Set a Watchmen. I would be surprised if it is able to live up to the hype that it is receiving but considering the impact To Kill a Mockingbird had on me when I first read it in high school, and in the number of times I have read or listened to it since, I cannot wait until its release.
That said, here are my contributions to the growing number of suggested professional reading lists for teachers:
Make It Stick: The Science of Successful Learning
Like all teachers, I want what I teach to not only "stick" for the short term, a summative assessment or project, but also for the long-term. This book offers some of the most applicable, research-backed memory strategies that teachers can use in their instructional practice and students can apply to their study strategies. If you have time, I would pair it with Neurocomic, a fun and simple way to think about the complex brain.
Talk Like Ted: The 9 Public-Speaking Secrets of the World's Top Minds
Every class for a teacher is a "Ted Talk" opportunity. What if teachers integrated the research informed strategies presented in this book to better engage and inspire their students in the same ways the best Ted Talks can? If you have time, I would watch some of the most inspiring Ted Talks from Sir Ken Robinson (more than 32 million views), Dr. Jill Bolte Taylor (over 17 million views) or Bryan Stevenson (over 5 million views) and consider connecting them with the classroom through TedED: Lessons Worth Sharing.
Teacherpreneurs: Innovative Teachers Who Lead But Don't Leave
When it came time to enhance the efficiency of the Ford Auto Company's Assembly Line who had the best ideas? Those working the line or the "suits" at corporate headquarters? The same mindset should be applied to creating great classrooms and schools. Teacherpeneurs provides a model for teachers to develop, share, and hopefully reward their successful pedagogical practices and policy ideas while never leaving the classroom. Wouldn't it be great if our most effective teachers could remain in the classroom while also being leaders in the schools in which they work? This is a question that Teacherpreneurs helps to answer. If you have time, I would pair it with Grant Lichtman's, #EdJourney: A Roadmap to the Future of Education, that captures some of the most innovative teaching taking place in schools across the United States.
Teacher Proof: Why Research in Education Doesn't Always Mean What it Claims and What You Can Do About It
Teaching is an art. But teaching is also a science and teachers and school leaders must consider themselves researchers. They also must be able to discern between good and bad research. This book, from the director and founder of researchEd, helps teachers to think about ways to sift through the growing body of research around teaching and learning. If you have time, I would pair it with Daniel Willingham's, When Can We Trust the Experts: How to Tell Good Science from Bad in Education.
This list is just a start and even though I think summer break is too long for students, it is never long enough to read all the great books that are on my list. This said, come July 14th my hands will be wrapped around a printed version of Harper Lee's work. What will your hands be on?
This piece was originally submitted to our community forums by a reader. Due to audience interest, we've preserved it. The opinions expressed here are the writer's own.