Student Voice
Dear Dr. Mom and Dr. Dad: An Open Letter to My Educator Parents
Dear Dr. Mom and Dr. Dad,
As you know, stereotypically, preachers are viewed as stringent parents who typically shield their children from the outside world. And more often than not, it is to prevent the ideals of society from corrupting their engrained morals and to navigate them towards their desired path of life. Mom, as you reminisced and shared with me your experiences as a young girl with two sets of parents involved in ministry, I couldn't help but think of myself. Replacing my grandparents with you and dad to better represent my scenario, I came to the realization that both teachers' and preachers' kids live a fairly identical life.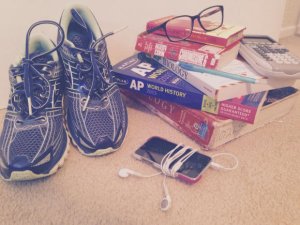 As a 16 year-old high school teen, I am gradually developing into adulthood. I have reached the age where I feel compelled to pursue all areas of interest as I dive in to what my reality will soon be as I transition into the college life. Being a teen of two well-established educators, the pressure to portray an exact model of your existence is undoubtedly present. There is always fear of creating disappointment for failing to be a replica of you, an expectation I feel the need to exceed every day I step foot into the classroom. I am not only a daughter of two educators, but I am a daughter of two African-American educators who attends a majority white-populated high school. This in itself takes pressure to excel to a whole other level, as I feel the obligation to represent myself and my family, socially and academically.
Mom and Dad, are you proud of who I am becoming?
Dr. Mom and Dr. Dad, how do I successfully balance the pressure of performing academically with my social life, sports, and extracurricular activities?
As I wait for a response, I would like to provide some tips and suggestions for other kids with educator-parents (Teacher's Kids) on how to deal with the pressures of performing.
Communication is key. Don't be afraid to approach your parents when something is bothering you. If you're beginning to feel stressed, instead of bottling it up, talk to them. At the end of the day, they will become more aware of your feelings.
Remember your parents are there to help. They're educators, right? That means they are some pretty intelligent people! If you're struggling socially or academically, don't forget that they are available to provide support. All you have to do is ask.
Embrace who you are. Although being a child of an educator has its consequences, it is important to recognize that you are fortunate to have a prime example in your life of what it means and what it takes  to succeed. The pressures and expectations they place on you symbolize how much they care for you and your future.
Set yourself apart from others. Don't let the pressure hinder you, turn it into something positive. Your parents have raised you to be a determined, disciplined, and well-rounded individual, so use those qualities to your full advantage. Take your determination and focus your attention to not only the academic expectations they have, but the extra curricular and community involvements that interest you. Maybe you've always wanted to grow a garden in your backyard, or volunteer at your local hospital, maybe even start a book club, or organize a community walk/run to raise money for a charity of your choice. The options are endless, and you will be benefitting yourself and others with your unique qualities.
Relax. It is okay to take a break. When you feel the need to get away from all the stress, do something that makes you smile. When I'm feeling overwhelmed, I love to run to clear my mind. Find what makes you feel at ease, and pursue it.
This piece was originally submitted to our community forums by a reader. Due to audience interest, we've preserved it. The opinions expressed here are the writer's own.