Assessment
Dare to Compare: Web Sites Score Schools
Go online for data about local schools.
It's important to keep tabs on how your kids are doing in school, but how do you find out how the school itself is doing -- or, better yet, how it stacks up against other schools, based on standardized tests, class size, teacher experience, or even demographic or financial information?
Several Web sites, geared toward parents, teachers, and even policy makers, offer the raw data on these and other issues -- including how much a school spends on special education programs or what percentage of students graduate. These sites all offer users the ability to compare their school with others in the same school district or state (because standard tests in each state vary, it's difficult to make such comparisons across districts in different states), and a few rank schools based on test performance or other factors. Also, some sites charge for more comprehensive or custom content.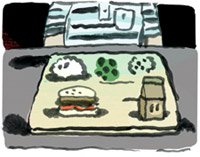 Credit: Mark Todd
GreatSchools.net
Company: GreatSchools, a nonprofit organization based in San Francisco.
Coverage: Public, private, and charter schools in all fifty states; detailed school profiles for AZ, CA, CO, FL, IL, NJ, NY, OH, PA, TX, and WA.
Cost: Free information on curriculum, enrichment activities, staffing, school schedule, and community programs; $17 per year for detailed comparative data and parents' reviews in the states where profiles are offered.
Scope: Comparative data about class size, proficiency on standardized tests, percentage of students who receive free or reduced-price school lunch, and proportion of first-year teachers at a school; there's also a forum for parents to write reviews about individual schools.
Sources: The U.S. and state departments of education.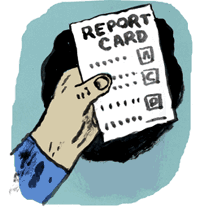 Credit: Mark Todd
SchoolMatch.com
Company: Public Priority Systems, Inc., based in Westerville, Ohio.
Coverage: Public and private schools in all fifty states.
Cost: $34 for a SchoolMatch Report Card, $10 for a SnapShot or High School Supplemental Report Card; free if the user agrees to be contacted by SchoolMatch Real Estate Services.
Scope: SnapShot includes data on SAT/ACT scores, per-pupil instructional spending, district size, and educational level of residents; the Report Card offers much more detailed quantitative and qualitative information about the school system -- such as enrollment, class size, special education programs, and spending -- as well as the service area, like home property values.
Sources: School districts.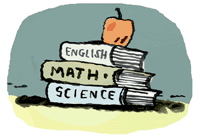 Credit: Mark Todd
PSK12.com
Coverage: Public schools in twenty-nine states, including CA, IL, MA, NC, NJ, NY, TX, and WA.
Cost: At no cost, users can access the site's earliest data on how students performed on standard reading, writing, and math tests and can post to an online forum; for $8 a month (for a one-year term), users get test data from all available years, plus a comparative ranking of various schools' test performance.
Scope: Compares the percentage of students passing or receiving high marks on standardized state tests in reading, math,writing, and science in various grade levels.
Sources: State departments of education.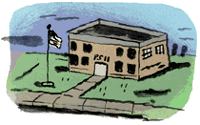 Credit: Mark Todd
SchoolMatters.com
Standard & Poor's School Evaluation Services unit.
Coverage: Public and charter schools in all fifty states, the District of Columbia, and Puerto Rico.
Cost: Free.
Scope: Geared as much toward educators and policy makers as parents; offers school overview, student performance, community demographics, and financial data. Users can create spreadsheets that compare factors such as teacher salaries, student performance, enrollment, and graduation rates with up to five schools in the same state.
Sources: State and U.S. departments of education, U.S. Census data, and other public information. Unlike other sites, SchoolMatters.com also examines a district's financial health, such as how efficiently it uses resources.