Assessment
4 Easy Tips and Tricks for Creating Visually Engaging Rubrics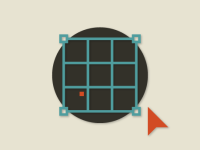 Lisa Yokana recently shared a useful rubric in her post on "Creating an Authentic Maker Education Rubric." As this post was making the rounds on social media, Edutopia staff received a number of requests to distribute a modifiable version of her sample maker rubric that educators could adjust to the particulars of their own settings.
Editable Maker Rubric
To satisfy that need, I've created a different version of Lisa's sample maker rubric in Microsoft Word format. You can modify this template to create your own rubrics, either those based on Lisa's example or on other great rubrics, some of which are listed at the bottom of this post.
In addition, here are some tips and tricks to help you make the most use out of this sample rubric template.
Rubric Design Tips and Tricks
Form follows function. The function of a rubric is to make information that is valuable to student success approachable and digestible. In order to do this, rubrics should achieve simplicity. Simplicity helps with both usability and aesthetics. These designs are perceived as more attractive, easier to use, and they facilitate creative thinking and problem solving. In order to achieve simplicity, present only relevant information and label each piece of information clearly and consistently.
Everything on your page should have a job. Words should define, colors should categorize, fonts should communicate, and lines should compartmentalize. The more you can streamline your system and the elements within, the stronger your design will be.
With this sample rubric, I implemented several quick and easy design tricks to help improve overall functionality and experience.
Minimize lines to allow more pertinent content to surface. I made the lines that divide the columns and rows lighter in both weight and color (0.5 points and 50% black).
Use variations of font weight to create visual contrast and cues that help the reader distinguish and associate information. To make the information feel less cumbersome, I used Arial, a sans serif font, in bold, for grid labeling, and the regular Arial font for body copy.
Use color conservatively and ensure each color has its own purpose. I chose one "pop color" to help highlight and draw attention to critical components.
Elements of a rubric should be aligned with one another. I used left justified text because it is easier to read and creates a sense of cohesion across the page.
All in all, we are trying to create a clean and clear page for students to access throughout the entire scope of the project. The less visual noise a page contains, the clearer the information becomes and the easier it is to retain. Remember, less is always more!
Other Rubric Samples From Edutopia
Check out these articles and posts for guidance on the purposes and benefits of rubrics and how to create effective content within your rubrics:
Be sure to visit Edutopia's Rubrics page for more tips and resources. What strategies do you use to create visually engaging rubrics? We'd love to hear about your experiences in the comments!