Professional Learning
Why Do You Teach?: What Sustains Us in Our Work
September 4, 2008
Updated November 4, 2013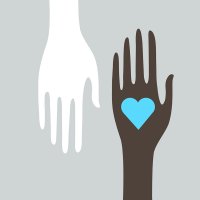 In my previous post, I discussed how important it is for me to connect with my students, and how one way I do so is by eliciting their stories.
I also need to make connections with other teachers. So I ask, why do you teach? Most teachers get a dreamy look on their faces when I ask them this question. Most haven't thought about it in a while.
Recalling the reasons why we teach -- keeping them fresh and foremost in our minds -- is, I believe, the key to sustaining ourselves during the long and challenging school year.
I teach because, for me, it's the most effective and most enjoyable way to change the world. That's the bottom line: We need to change this world, and this is the way I'm choosing to do it. Teaching allows me to work on hearts and minds, to guide people in becoming empowered, literate, engaged, creative, liberated human beings who want to join in this effort to change the world.
I've seen it happen. I always believed that my students could transform and find themselves, in addition to becoming literate people and graduating from high school, but now I'm witnessing it. I'm seeing students I taught in elementary school and middle school graduate from high school, discover their skills and passions, and go to college. I always knew they could do it, and now they're doing it. That's why I teach.
I also teach because some didn't make it. Some of the sweet, brilliant, gentle sixth graders I taught many years ago are now on the streets, in gangs, in jail, in trouble. Their names and faces come to mind fast. I vividly remember their inquisitive faces, probing questions, musical compositions, and acting skills when they were twelve years old. I knew them as little boys. They don't look like that anymore. My heart aches. I keep teaching because we're losing too many kids in Oakland.
I work in middle schools because that's where the battle gets most intense but also where we can still reverse problems. I love middle school kids. I love where they are intellectually and emotionally. I love being able to engage them in the kind of rigorous discussions they aren't ready for until around sixth grade, and then I love getting hugs once in a while (in contrast to elementary school kids, who want hugs eight times a day, every day). You can still turn their lives around in middle school. I know; I've seen it.
I remind myself of these reasons, and all the others, quite often. Teaching kids, and adults, is hard -- really, really hard. I need to regularly remind myself why I do this. I have dozens of visual cues on my walls: quotes, photos of old students, and student artwork and writing. I list the names of those who made it, and those who didn't. I have photos of my family, because I also do this work for my son, because of my mother and grandmother, and with the endless support of my husband. I need to have all my intellectual and emotional receptors regularly tuned in to the reasons I've chosen this profession, because it's really hard, and exhausting, and never ending, and overwhelming.
So, why do you teach? Why do you teach reading, or science, or art? Why do you teach kindergarten, or ninth grade, or college? Share your stories. Share them here, share them with colleagues as the year starts, and share them with your students.
And, most of all, remind yourself why you teach.