Administration & Leadership
School Leaders: Tips for Coaching Your Super Teachers
School leaders and administrators: Check out these suggestions for supporting growth and development in the teachers you lead.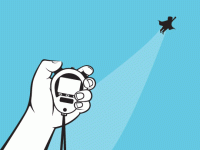 Anyone who is willing to be a teacher is a superhero in my book. I admire and honor any person that is willing to interact with students of any age and openly engage with students who are interested, oblivious, and even antagonistic. Super teachers come in all shapes and sizes, but I would like to discuss three specific types:
The super in-need teacher: Spiderman
The super stoic teacher: Silver Surfer
The super imaginative teacher: The Green Lantern
The Spiderman Teacher
One teacher that school administrators sometimes deal with is the teacher who is as in need as Spiderman. She wants to be loved, but she can't stand disorder. She's kind, game for anything that I suggest, and committed to pleasing. She has tremendous potential like Spiderman, but she just doesn't seem to know how to "fix it" (like Spiderman). When she gets in front of the students, she talks quite a bit -- and while she's talking, students drift away. She has many discipline problems because spinning an engaging lesson web that lasts the full period is a struggle for her.
Part of the problem stems from her lack of being able to reconcile her alter ego with her super heroine classroom persona. She has a deeply ingrained perception of what a "teacher" is and finds it hard to be herself with the students. Even when her spidey sense is tingling that what she is doing is not working, she continues.
The Silver Surfer Teacher
Another teacher that I'll call the Silver Surfer teacher would be a marvelous poker player, because I cannot seem to get past the shiny silver outer shell. He fully complies, but seems to sometimes do the minimum. He arrives on time daily and leaves at 4PM without fail. Students in his class also do the minimum and simply endure an hour a day with him. He rarely smiles, and I can't recall ever seeing him relax.
What's frustrating is to see the exceptional power he has and could employ to create lively learning environments and incite enthusiasm in the classroom. How do I help someone who I can't read?
The Green Lantern Teacher
Another teacher is the imaginative Green Lantern, who has the power to do anything she imagines. She is a "go get 'em" teacher that has ideas about everything. The only limit is her imagination. Yet she is the one that I'm afraid will burn herself out first. She comes in early, stays late, and is so full of ideas and things to do.
She is exuberant and enthusiastic. I am afraid that if I let her loose, she will take on more than her super powers can handle, and all of her really creative and imaginative efforts will be diluted. I feel that what this teacher needs to do is filter out non-essential great ideas and focus on what will bring the greatest and most powerful return. She needs to focus her full green willpower on what is most important.
Coaching Questions and Ideas
Capitalizing On Strengths
Now, let's do some superhero coaching, starting with my Spiderman teacher. She, like Spiderman, might not always have a real plan, dealing with things the best way she knows how. She is conflicted because in one sense, she wants to be known as a super teacher, but she doesn't even know her own limits. As her super coach, I have to get her to realize that the only way she can make progress is to create a solid plan that uses her spidey-teacher sense to anticipate student reactions and solve discipline problems before they happen. I ask her critical questions that hopefully help her reflect, such as, "What are some ideas about today's lesson that would focus the learning objectives?"
I then help her devise a learning plan that capitalizes on her strengths and allows her to sling a web of learning for the students. I ask, "What can you do to engage students in learning? What will the students' response be to such a plan? If that doesn't work, what will you do?" Finally, "What are the indicators that students are learning in your class?" The most important element of super coaching is to follow up: "How did your project-based learning experiment go? What could you do for next steps or improvement?"
Partnering for Success
Next, I have to take a different tack when working with the Silver Surfer teacher. I need to build a relationship by asking him questions about himself and his greatest super triumphs. "What was the best lesson you ever taught? What made it so good? When you have reflected on this, what things have you decided that you could do to make it even better?"
Then I ask him to reveal his super plan for his students. "What is the most important thing you want your students to learn in this class? What is your plan for getting them to that point?" Finally, I need to become a partner with him in achieving greatness. "How can I help you make this the best year of learning that your students have ever had?"
Creating Priorities 
The last super coaching session for the super-imaginative Green Lantern teacher might go like this: "What is your vision for your students after they have completed a year in your class? What do you want them to know and to be able to do in June?" The next step would be to get the teacher to prioritize further the deluge of ideas. "If you could only inspire your students to learn one or two things this year, what would those things be? How would that change your teaching? What would you have to do differently in your planning?"
Perhaps the last series of questions would be: "What system could you devise that would help you stay on target with your learning goals? What else would you do to ensure that all students are learning?"
Call to Administrators
Finally, and most importantly, administrators: We need to escape the evil clutches of the office and the mire of management to focus laser-like attention on our super teachers. This is truly a job for a superhero of superheroes -- you.