Parent Partnership
Celebrate Educators on National Teacher Day
Looking for ways to celebrate teachers in May? Browse this list of teacher appreciation blogs, resources, and videos for National Teacher Day.
April 30, 2013
Updated April 7, 2016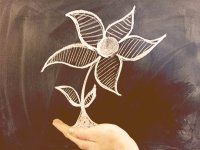 The month of May is all about Teacher Appreciation. The fifth month of the year is Teacher Appreciation Month, and with special dates throughout -- including National Teacher Day and Teacher Appreciation Week -- there are plenty of opportunities to show the teachers who have impacted your life that you care.
Below, explore various ways to express your gratitude, including poems and songs, thank-you notes, heartfelt gifts, and more. Not sure how to say thanks? You'll find a little bit of everything in this collection, with ideas to help parents, students, teachers, and administrators celebrate throughout the month.
video
More Teacher Appreciation Resources From Edutopia
Here's a listing of some of the most popular, insightful, and useful Teacher Appreciation-related content published in the last few years:
video