Culturally Responsive Teaching
Identity Narratives: Inspiring Students to Take Control of Their Own Stories
Help students rise above low expectations and recast their identities by showing them how they can live in a narrative of hope and success.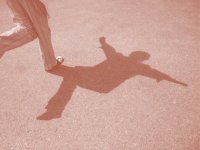 In order to promote engagement and engender achievement in the classroom, we as teachers must appreciate how "identity narratives" impact perceptions of societal roles.
Rewriting the Script
Chinua Achebe, the great Nigerian novelist (and my former professor at Bard College), once wrote: "People from different parts of the world can respond to the same story if it says something to them about their own history and their own experience." And so it is in the classroom that we can help to nurture these commonalities and identify connections. In today's pluralistic society, we must be ever more flexible in our teaching styles and use a variety of tools in evaluating success. Our mandate is to:
Develop pedagogy that respects and values differences
Create learning communities that deliver warmth and opportunity without devolving into rigidity or conformity
Cultivate character by promoting academic growth and personal transformation.
Walter Dean Myers, a celebrated author of young adult literature from Harlem, expresses just this sentiment in his memoir Bad Boy. In the final chapter, "The Typist," he reflects on the major events in his life, particularly those that were instrumental in shaping his lifelong career as a writer.
A turning point in my writing was the discovery of James Baldwin's short story "Sonny's Blues" (PDF, 2.3MB). It's about the black urban experience. Baldwin, in writing and publishing that story, gave me permission to write about my own experiences.
Let us, as educators, take our cue from Myers -- and not only by sharing with them powerful narratives in which the students will see themselves, but also by allowing them to share their own experiences (through writing, film-making, music and art).
Narratives of Excellence
This past summer, I visited a public elementary school in Harlem that is successfully celebrating community role models. Throughout the school, there are alumni plaques on exhibit. The framed photos and profiles are displayed beside each classroom and office threshold and serve to reinforce and remind students that they, too, are college bound and destined for excellence. Additionally, there are plaques throughout the school featuring vignettes about various famous authors, activists, and artists from the surrounding East Harlem neighborhood. In this way, the school is not only honoring its notable alumni and reinforcing shared expectations of lifelong success, but also celebrating the achievements of residents from its very community. Beyond that, every year the alumni join together for a group photo in which each former student is adorned in his or her college sweatshirt. In designing an educational environment that, on its walls and in its regular rituals of celebration, reflects narratives of accomplishment, this school is helping students to internalize positive identity narratives.
Are all of the youngsters in your school able to readily envision and draft a success narrative for themselves? Are there pathways that we as educators can take in order to do a better job of fostering this capacity in learners? In Mindset: The New Psychology of Success, Carol Dweck argues, "Because they think in terms of learning, people with a growth mindset are clued in to all the different ways to create learning." Students, and in particular, those from underprivileged communities, need to begin seeing themselves as capable and resourceful learners. It is those very stories of success that offer the most powerful way to help students construct such "success" identities. (The Central Rappahannock Regional Library recommends this list of African-American success stories.)
A Happy Ending
As we ourselves are also in constant negotiation with these "stories," our purpose as educators is to help students recast their identities in ways that contribute to a story of hope and success. In the final analysis, teaching is about connecting with people as individuals, on a personal level. By helping students identify shared stories -- narratives which explore examples of courage, humility, integrity, and kindness in spirit -- we are modeling how those principles can be applied to a common way of life, giving children the confidence to open up in order to connect with anyone, regardless of cultural beliefs or customs. In doing so, we are fostering a shared understanding of what it means to be a member of today's pluralistic society.