Education Trends
How Well Do Schools Communicate?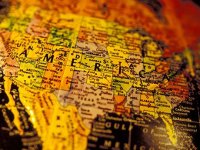 On August 20, the first results of the 2014 PDK/Gallup Poll of the Public Attitudes Toward the Public Schools were released. Entitled, Try It Again, Uncle Sam, the report's overall conclusion is that Americans aren't convinced that federal involvement will improve public education. Consider some of the top line findings:
56 percent of Americans say local school boards should have the greatest influence in deciding what is taught in the public schools
60 percent of Americans who are aware of the Common Core State Standards (CCSS) oppose having teachers in their community use them to guide what they teach
54 percent of Americans don't believe standardized tests help teachers know what to teach
Americans gave the President significantly lower grades on his performance in support of public schools than they have in the past
The appropriate federal role is an important national debate that will not easily be settled and educators should advocate, individually and collectively, in support of their opinions on what that role should be.
But in addition to that overall conclusion, included in this report are some results that I found particularly concerning for schools.
Growing Awareness of the Common Core -- With a Caveat
In just a year, the public's knowledge of the Common Core has increased dramatically. Over 80 percent of respondents reported having heard about the standards in 2014, up from just 38 percent in 2013 -- a remarkable jump in public awareness.
What's concerning is where the public is getting its information. Nearly half (49 percent) of poll respondents who knew of the CCSS first heard about them from television, newspapers, or radio. Only 17 percent first heard of the standards from teachers or other education professionals, and just 9 percent first heard of them from school communications such as a website or newsletter.
Given that the majority of Americans don't have children in the public schools, that breakdown could perhaps be excused. But the poll results on the issue for public school parents - those who interact with schools on a near-daily basis for most of the year -- are still disheartening. Only 22 percent of public school parents first heard about the Common Core from school communications such as a website or newsletter. And 23 percent first heard of it from teachers or other education professionals. So in total, less than half of these parents first heard about a major education initiative that will (in those states that adopted the CCSS) impact their child's learning from the institution or individuals helping guide that learning.
This is particularly disappointing given that we've known for years (thanks to a 2011 survey by the National School Public Relations Association (NSPRA) that the information that parents are most interested in receiving from their children's schools are "curriculum/educational program changes and updates" and "descriptions of the curriculum and instructional programs in place at the school."
Perhaps as a result of the initial source of their knowledge of the standards, Americans seem a bit misinformed on the Common Core. The most popular reason that 60 percent of Americans who have heard of the standards oppose having teachers in their community use them to guide their teaching? They believe that the Common Core will limit the flexibility that teachers have to teach what they think is best (though the Common Core actually establishes guidelines for what students should know and be able to do while allowing educators to use their professional expertise to teach in the ways they think will help students meet those guidelines).
There is also confusion about whether the federal government initiated the CCSS (it did not, though it did provide incentives for states to adopt them) and whether teachers in their community support the standards (in some communities, they do not, but polls show that overall educators do).
The Implication
Whether or not you support the Common Core State Standards (and I do), these results are bigger than that one topic. If they are indicative of a societal trend -- and previous research suggests that they might be -- the public isn't getting information on important education issues from schools. Neither are some parents. And perhaps as a result, there is a great deal of misinformation tainting the important conversation about how to ensure all children graduate from high school ready for success in a global society.
This poll may shine a light on the situation in regards to the Common Core specifically, but my guess is that the same pattern applies to conversations about teacher tenure, school choice, and other education policies.
Next Steps
The ultimate question that the education community has to address is, even assuming the media is an unbiased source (a debate that could rage for hours), should we rely on it to accurately inform the public on the issues impacting schools and learning? As professionals, educators have an informed opinion on these topics that deserves to be given heavy weight. But the public -- which previous polls show places a lot of trust in teachers and principals -- doesn't seem to be hearing from them.
Why? And how can we change the situation? What ideas and suggestions do you have for improving communication between schools and the public? Please share in the comments section below.