Parent Partnership
Family Engagement that Works: Parent-Teacher Home Visits
The following home-visit model is easily replicated, adapted, and it is relatively inexpensive. And for those educators who are looking to team with families, it's a partnership with a lot of impact.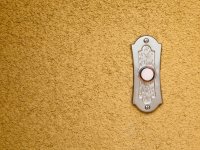 Research consistently shows that family engagement in student learning helps children succeed in school and in life. But there are far too many communities in which teachers and parents live in silos, never connecting on academic issues.
These silos exist for many reasons. Some involve cultural differences -- in some cultures, educators are so highly respected that parents would never dream of "interfering" with their child's education. Some are personal, based on the distrust a parent has of the school system because of her or his own experiences in it. Some are economical, with parents having to work hours that are just not conducive to traditional engagement in school activities. Some parents feel that teachers push their concerns aside and stop trying to get involved. The list goes on.
But after a parent conference night that few people attend, or unanswered e-mails or phone calls concerning low grades or misbehavior, educators get frustrated. And it's easy for them to blame parents for not getting more involved. Some even shrug it off with, "But what can I do?"
As it turns out, a lot. New research shows that teacher-initiated interventions to engage families make a difference.
Building Capacity
Consider the Flamboyan Foundation's Family Engagement Partnership (FEP), a program serving 27 urban elementary schools in the Washington, DC, area. In the program, teachers and other educators at participating schools are supported in building trusting relationships with the families of their students and in partnering with them to support academic success. The focus is on developing both the capacity of educators to engage families and the capacity of families themselves to more effectively support learning.
Participating educators attend several trainings on family engagement throughout the year and receive support from Foundation staff and others at their school. They concentrate their efforts on three core practices:
Home visits (using the Parent-Teacher Home Visit Project model) where teachers get to know the family and student, discuss the family's hopes and dreams for their child, and hear what the family expects of them


Family and teacher academic meetings (either during traditional parent-teacher conferences or during classroom-level meetings of Academic Parent-Teacher Teams) where families receive information on their child's progress, practice activities to support learning at home, and set goals for their child


Ongoing teacher-family communications throughout the school year
And a recent evaluation of this program suggests that it's working. In particular, students whose families received home visits were more likely to attend school and to achieve or exceed grade-level reading comprehension than students whose families did not. These students were absent, on average, 2.7 fewer days in the school year -- a 24 percent reduction in school absences. In addition, they were 1.55 times more likely to score proficient on the Text Reading and Comprehension (TRC) assessment than their peers whose families did not receive a home visit.
Home Visits that Work
This study is the latest of several to recognize the impact of the parent-teacher home visit. In addition to academic results, there are also documented outcomes related to school climate, family involvement, and school/family trust. In addition, anecdote after anecdote from participating teachers and families speaks to the power of the visit in increasing empathy and understanding on the part of both parties, as well as in forming the foundation of a relationship that allows information to be shared effectively.
Of course, not all home visits are equal. Often, school systems and social service agencies use home visits to address problems, which can breed distrust and dislike of the institution. That is not the case here.
With these home visits, the first goal for educators is to listen -- to build relationships and trust, not solve a problem or demonstrate expertise. The visits are based on a belief that "parents and teachers are equally important co-educators given that the parent is the expert on the individual child while the teacher is the expert on the curriculum that must be mastered for success."
Key features of this model include:
Visiting all students' homes, regardless of their academic performance or behavior issues so that the visits are not associated with problems or disciplinary actions
Voluntary participation for both parents and teachers
Compensation for educator time
Multiple visits over the course of a school year and the course of a student's academic career
Trainings for educators to help them best engage with families
Of course, establishing a home visit program using this (or a similar) model takes resources, in terms of both time and money. It also takes commitment from a school or district leader to both allocate those resources and create buy-in among those charged with conducting these visits.
But this model is easily replicated and adapted, and it is relatively inexpensive, which means that it is easily implemented. And for those educators who are looking to team with families, it's a partnership with a lot of impact.