Family Engagement
Empathy and Research: Engaging Parents With Tech Initiatives
Your school's tech initiatives rely on parent buy-in, so welcome them into the conversation, listen to their concerns, and make them part of the solution.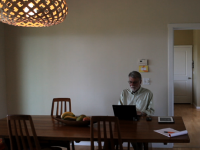 Everything seems to be going well with your "connected learning" initiative -- until you get your first angry email from a parent. Or a group of irate parents attends a school board meeting. Or you get requests to opt out before the initiative is even off the ground.
What's going wrong? Don't these people value 21st-century education? How far would they get at work without their computers? Instead of reacting defensively to the criticism that parents express -- or offering to send home blanket statements about how much students will benefit -- it's worth doing some research to better understand parents' concerns. My own research suggests that these are some of parents' top concerns about kids and technology. It's well worth the effort to find out more about the parental concerns in your school or district.
Replacing the Red Pen With . . . What?
Focus groups are a great technique to truly uncover and understand parents' perspectives. While surveys can miss the nuances, focus groups allow you to delve deeper into particular issues. For example, in one district rolling out an ambitious 1:1 tablet program, parents said they disliked homework submitted on the tablet, and that they wanted kids to return to worksheets. There could be many reasons for this preference, and therefore many avenues for a thoughtful response. Was this preference because of the potential for distraction? Because parents don't know how to help? Because parents worry about a decline in traditional skills like handwriting (which turns out to have some value)?
In this particular case, parents objected to homework turned in digitally because they felt "out of the loop" with regard to teacher feedback. In other words, they were used to visible comments from the teacher on their child's homework. The familiar "red pen" gave parents a great window into their child's progress, and now they missed this valuable feedback. Once the district obtained this information, they found ways to make sure that teachers could continue to keep parents in the loop on feedback.
It's often difficult for parents to see the wider benefits of such initiatives. For instance, submitting homework on a tablet allows the school -- and even the district -- to collect performance data. These data empower the district to better support teachers' efforts. Of course, it would be hard to get this level of data with paper, red pen, and worksheets. When faced with criticism or pushback, it can be easy to dismiss parent preferences as discomfort with change -- when what they are really asking for is to be informed.
The Value of Intuition and Language
On the other hand, parents sometimes have a good view of a problem that can be hard for teachers and administrators to see. In one district, parent volunteers explained in a focus group that they had witnessed first grade students struggling with passwords, as well as missing instructional time and engagement, because they were spending much of the class period attempting to log into a device. Parents need somewhere to go with their observations so that schools can resolve these types of challenges. Otherwise, any skepticism about increasing technology integration will be reinforced. Parents may share this observation between themselves without bringing it to the school. When teachers and administrators approach parents as experts on their kids and valued players on the team, schools obtain valuable information from parents about student "user experience" that can refine and improve a technology initiative.
Listening to the language that parents use is also important. If teachers introduce too much edtech jargon into what should be a two-way conversation, it can alienate parents. Clarifying that they can and should have a voice in policy can help soothe their anxiety.
Crucially, empowering teachers to address parental concerns will go a long way toward successful implementation. Parents know when teachers are resentful or stressed because they are insufficiently prepared. If parents bring concerns to teachers, and if teachers are critical of this intuition, it erodes trust.
The lesson here: If resources are tight, invest more time in professional development and parental engagement than in equipment. It's better to have students sharing devices but working with a confident, enthusiastic teacher (with enthusiastic parent support) than to flood the school with devices while leaving teachers and parents to swim or sink.
6 Dos and 3 Don'ts
Do use focus groups to find out more about what parents are thinking. Conduct them before the initiative, during the pilot, and beyond. Make sure the facilitator is flexible enough to probe for reasons behind objections and for the root causes of each challenge.
Don't talk down to parents or treat them as if they are in the way.
Do take parents' concerns seriously -- and enlist them for committees to research solutions.
Don't assume that their objections are "simply" an inability to accept change.
Do communicate with parents early and often. Invite them to attend events where they will get to experience the approaches, applications, and projects their students are investigating.
Don't spend all of your resources on technology, leaving insufficient funds for parent engagement and professional development.
Do provide your teachers with excellent professional development, including in-school time to prepare, learn in partnership with one another, and get support.
Do let students lead demonstrations and experiences for their parents and other parents in the school community.
Do support initiatives like "Parents Communicating with Parents." Encourage participation from parents and students.
Have you run into challenges with parent pushback about your technology program? Do you find yourself wanting to hide from parents? Have you tried one or more of the suggestions above? Parent engagement can be a dynamic process that enriches your program and supports its success. Please share your thoughts and experiences in the comments below.