Technology Integration
Digital Poetry
New forms for an ancient art
The best definition I've heard for poetry is that it's "the extraordinary perception of the ordinary." Being a kind of art, poetry shrinks away from strict definitions. The very nature of art is to challenge thinking. Trying to defining something artistic simply opens up new ground for exploration by those hoping to challenge convention.
Digital poetry is a part of that conversation.
While poetry has been long limited to physical media -- from tablets and parchment to books and magazines -- digital publishing platforms have obliterated such constraints, adding the modalities of light and sound to the traditional combination of words and white space to this medium of human expression. Here's how digital poet Jason Nelson explains the medium:
"In the simplest terms Digital Poems are born from the combination of technology and poetry, with writers using all multi-media elements as critical texts. Sounds, images, movement, video, interface/interactivity and words are combined to create new poetic forms and experiences."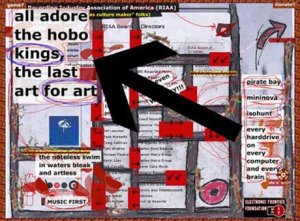 Click to Enlarge
As technology increases, so do the avenues of communication -- and the diversity of nuance. The 21st century learner likely reads more by the glow of their smartphone than the flicker of candlelight -- more social media than formal verse.
Digital poetry -- in goals and purpose -- is really no different than standard poetry. Among other author-specific goals, it intends to communicate the extraordinary perception of the ordinary. But here, the potential symbols expand beyond form -- letters, words, phrases, lines, line breaks, stanzas, stanza breaks, meter, enjambment, internal rhyme, feet, iambs and so on -- to incorporate color, reader interaction, art and a third dimension of space.
Classroom Implementation
Perhaps the simplest way to approach the concept of digital poetry is to take a traditional rubric for a poem and add a column for modalities. Show some models of exemplary work, and let the students' creativity take it from there.
Of course, this is likely insufficient for most classrooms, because rather than requiring just a pencil and paper, access to a computer and an internet connection are necessary. Further, the technology necessary to reproduce samples like "evidence of everything exploding" and "Birds still warm from flying" (and appearing in the accompanying screenshots) is likely beyond the reach of most learners -- and certainly beyond the realm of most English Language Arts and Humanities classes.
However, presentation software like prezi can do an excellent imitation of web building and design, and is not at all challenging to use with a little practice.
Teachers can also spread the burden. Students could be grouped according to their interest, access to technology or writing skill level, allowing them to collaborate while experimenting with this new twist on a timeless medium. One student writes, one researches, one does tech, and rotate roles per poem or unit.
It's also possible for learners to simply take an existing poem by a noted author -- given a choice of poems from Emily Dickinson to Gregory Orr to Ogden Nash -- and "digitize" their chosen poem based on their interpretation of diction, tone, mood, structure, etc. This takes the writing out of the equation, but not the reading, rigor or interpretation.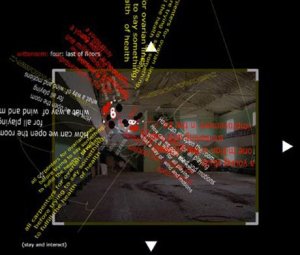 Click to Enlarge
Conclusion
Poets communicate using artifacts from their own cultures. Symbols -- physical and digital units used to convey meaning -- evolve in parallel with technology. Just as words change, idioms fall in and out of custom, and language pools shrink and grow, so too does poetry.
For staunch traditionalists, digital poetry likely challenges their definitions for what poetry should be, looking more like a maddening, interactive website or irreverent game than the violent emptying of Wordsworth's soul.
But if you squint a bit, you'll see that it corresponds fully with given Common Core Standards, including R.I. 8.7: "Evaluate the advantages and disadvantages of using different mediums (e.g., print or digital text, video, multimedia) to present a particular topic or idea." The contrast between a digital and non-digital poem strikes at the heart of this form, in lieu of its "Reading-Information" categorization.
One might ask exactly how interactive a poem should be. Armor Games provides one response, but suffice to say that rather than an attempt to "modernize" poetry, digital poetry might best be viewed as the natural consequence of the kinds of media consumed by those that create it.
Namely, your students.