Bullying Prevention
What Bullying Looks Like in the Digital Age and How to Prevent It
As cyberbullying increases, our best options are recognizing patterns, keeping evidence, intervening when appropriate, reporting any incidents, and educating everyone — bullies included.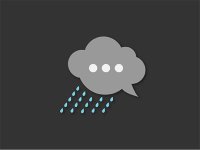 Some recent studies show that an astonishing half of workplace bullying and 40 percent of school bullying will go unreported. Whether this is because of insensitivity toward the issue, a normalization of the practice in our culture, or simply an inability to identify it, something must be done to rectify the situation.
Bullying is becoming an epidemic in America, and social media has helped catapult it to an astronomical level where parents, educators, and those in a position to help simply don't know what to do. According to a sobering report from the Center for Disease Control, one out of 12 teens have attempted suicide, and one in six high school students have seriously considered it.
Cyberspace Aggression
The ability to connect with practically anyone at any time has given way to a new form of bullying that has been dubbed cyberbullying. This can come in many forms, any of which are harmful, but all of which use current technology in some way. These can include but are not limited to:
Text Messages
The average American teenager sends and receives what feels like hundreds of text messages a day. It was only recently that a limited number of smartphones added the ability to block certain numbers. It is usually the case that if your bully has your phone number, he or she can text you horrible things long after you have left school for the day.
This invasion of what should be your safe space and time is taking the emotional effects of bullying to a whole new level. About one in five teenagers will be the victims of text bullying. New anonymous messaging apps like Whisper are starting to make this even easier.
Social Media Attacks
Posting your hurtful words on somebody's social media page -- or on your own -- for a large number of people to see is the ultimate form of humiliation. It reaches far beyond a group in a schoolyard, and can be quickly spread to hundreds of children in larger districts. Ninety-five percent of teenagers have witnessed cyberbullying while using social networking sites. These issues are not just limited to children, however. In 2013, 30 percent of online stalker harassment began on Facebook.
Plan of Action
One of the first questions any parent or educator asks in these situations is "why?" Well, perhaps there are answers -- or at least as close to answers as we can get -- in the numbers. When polled, bullies offered a variety of reasons for doing what they do:
11 percent show off for their friends
14 percent want to be mean
21 percent are out to embarrass the victim
28 percent use it for entertainment
58 percent are trying to get back at the victim for various reasons
58 percent feel the victim deserves it
16 percent have other reasons.
If we can deconstruct these viewpoints and find the root of the issue, we can help stop bullying. The reality is that when what little attention is paid to this issue is focused entirely on the victim, the bully doesn't get the help he or she also often needs. This applies mostly to children who are bullies at school for reasons that they may need to talk about to help in changing their behavior.
In the meantime, while we solve the issue of what makes bullies and how to prevent them, we can work to prevent cyberbullying and be better equipped to face it head on.
Stay Aware
Look for signs of harassment such as threatening or explicit messages in repetitive contact through e-mails, texts, or social networks. If you are a witness to online harassment, the best option is to report it. If you are the victim, try your best to block online contact from the abuser.
Keep the Evidence
While we all hope that bullying never reaches an extreme end, it is still a good idea to save all contact from the abuser, whether you're the parent of a bullied child or you're a bullied adult. Bullies may not recognize that many things they do are illegal, including but not limited to:
Stalking and use of intimidation
Threatening physical violence
Hate crimes
What You Can Do
One of the most obvious aids in the fight against bullying, whether in person or online, can not possibly be repeated enough. If you see something, say something. Under-reported bullying is one of the underlying causes for its uncontrolled growth.
If possible, stand up against bullying, but never lower yourself to the bully's level. Be cautious about who you give your contact information to, as this can lead to unwanted communication.
Never participate in cyberbullying. Never take photos or videos without someone's permission. Even if your friends or coworkers are taking part, you shouldn't.
What We Can Do
Ultimately, our response to bullying boils down to this: we as a society must educate each other. The young, the old, the victims, and the bullies themselves must learn the facts surrounding bullying and the damage that it causes. It is through community involvement and education that bullying can be eradicated in all its forms.