Project-Based Learning (PBL)
Banned Books, Censorship – and PBL?
Nothing inspires the need to read like banned books! Here's how to incorporate literacy, voice and choice, and social studies into one engaging PBL project.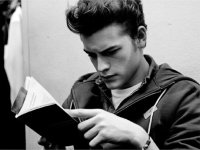 Current events, real-life scenarios, relevant texts -- all of these things are opportunities to engage in a PBL project. An English teacher by training, I always wanted to find ways to engage students by creating the excitement and need to read. Texts are ripe with provocative characters, real-world themes and lessons, and just overall amazing writing. I love literature, reading, and all that comes with it. I know that my excitement might engage my students, but I also know that I need to find more authentic reasons for students to read.
That's why I thought it would be a great to try out a PBL project and kick it off with Banned Books Week. I knew this might create a real-life, authentic reason to read. I knew that in order for the project to be effective, it would need to create a real need to read. I also knew that I wanted to provide my students with more voice and choice in texts, as well as products that they could produce. Here's what happened -- and what you can consider as you try out this project.
Overall Project Design
I have implemented this project in several secondary grade levels. When a PBL project heavily involves reading, the key thing is to read the text inside of the project, not before. That's one major benefit to using PBL with texts -- you create the need to read. In this case, I launched with an activity where I handed out provocative song lyrics (with some of the text blacked out) from a variety of decades. I used lyrics by Elvis Presley, Billie Holiday, the Beatles, Lady Gaga, Eminem, Snoop Dogg, and more, all banned for various reasons. I asked students to read the lyrics out loud, pausing silently over the blacked-out words. After this, I asked students how they felt. Many were angry and some thought it was ridiculous, but all were curious as to why. This created the launching point and driving question that we co-constructed: "Should we ban books and other literature in schools?" Over the next few weeks, we would read sample banned books and literature, and research a variety of news stories and related policies to come up with our answers.
Voice and Choice in Texts
While I knew that we could focus the project on one book, I wanted to allow students some voice and choice in what they read. I selected a list of five books, all of them challenged in the past and banned in various places -- although first of all, I made sure that none of them were banned in my state or district. In addition, I sent a letter home to parents letting them know that students would have choice in their reading to ensure that that parents and guardians felt comfortable. I also made sure that the texts were within the grade and reading level for which they'd been banned. Students formed teams based on common readings and created reading schedules. We also used literature circles as a scaffolding structure for reading.
Voice and Choice in Products
I knew that I wanted this project to engage students in writing persuasively as well, so I asked that they all write a letter to an audience of their choice where they thought their ideas could make a difference. Some chose the principal, others a local newspaper, and still others the District Curriculum Committee. They also created team presentations using media of their choice, and made these presentations to a panel of parents, district leaders, and other teachers. I was able to assess students on all areas of literacy, including writing, speaking, and reading.
Overall Benefits
Students were highly engaged in the project and really wanted to know more by asking deeper questions. By offering more voice and choice, not only was I able to assess them on multiple standards, but also to honor their interests. Students felt safe expressing their opinions and confident from their reading of the text and their research. They were able to show critical thinking skills through citing evidence, attacking counter-arguments, and finding middle ground. The project was moderate in length, about three or four weeks, but it yielded great learning and engagement.
Try It Yourself
As you try out this project for yourself, consider the scope of voice and choice. Your version of the project could focus on one text or many, depending on the driving question. You can also limit the products that students create. Make sure to use formative assessments to give students the instruction they need. This will allow for more small-group, targeted instruction in reading and writing. You might also integrate other subject areas as they fit, such as art or social studies. After all, PBL projects are meant to be shared and modified for the larger community.
I encourage you to explore Banned Book Week or the topic of censorship with you students -- in safe yet engaging ways.