Literacy
5-Minute Film Festival: 10 Stories About Life-Changing Books
Logan Smalley, the director of TED-Ed, asked complete strangers to call him and tell him about a book they loved. In this Five-Minute Film Festival, he shares some of the most moving stories he heard on the importance of reading.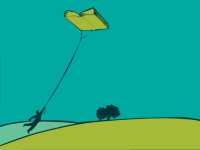 Six months ago, I did something a little strange. I shared my phone number on the internet and invited complete strangers to leave me anonymous voicemails about the books they love. I transcribed those stories and began sharing them on YouTube as part of the Call Me Ishmael project. I've since received more messages than I can count, and the stories within those messages have confirmed (at least in my mind) what many great librarians, teachers, parents, and readers have always known: A great book is the most powerful change agent in the world.
I've created a playlist of some of the most powerful voicemails I've received to date, plus a few videos that speak to the science and history of reading. As you listen to these stories, I hope you'll be reminded of the books that have affected your own life, and inspired you to pick up your next great read.
Video Playlist: 10 Stories About Life-Changing Books
Watch the first video below, or watch the whole playlist on YouTube.
video
More Resources for Exploring Great Books for Students
The following links will help you encourage your students to read, and find even more great books for young readers.
Do you have suggestions for your own student readers? Have you read any of these books and want to share your thoughts? Comment below!