Professional Learning
Ask Ellen: I Want to Hold Your Hand
A mentor must offer support for both the head and the heart.
Dear Ellen,
I'm struggling with a mentoring issue. I have inconsistent success in addressing instructional practice with the new teachers I mentor because I often find myself addressing their emotional needs, which, of course, is crucial but takes away from instruction. I'm wondering if you've encountered this problem, and what you might suggest.
Marsha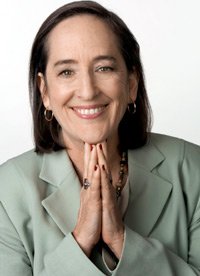 Dear Marsha,
Many mentors across the country face your concern. Recently, a team of mentors in Durham, North Carolina, trained in the New Teacher Center mentoring model, looked at this issue in a yearlong inquiry project. Many triggers can affect the need for emotional support. To address this issue, a group of mentors predicted that student diversity, teacher-turnover rate, percentage of students receiving free or reduced lunch, and a school's Adequate Yearly Progress (AYP) status would be major contributors to the need for emotional support. However, the research conducted with mentors and beginning teachers across their district challenged this prediction.
The two primary factors that shifted mentor support away from instruction to emotional assistance were the leadership style of the principal and the culture of the school. Results from the Teacher Working Conditions Initiative, a North Carolina statewide survey of K-12 teachers, further validate a strong relationship between positive teacher working conditions and effective school administration, which ultimately leads to improved student achievement.
These results led the mentors to realize that effective practice must be more than a one-on-one relationship between mentors and new teachers. Mentoring, at its highest level, must expand the mentors' role to teacher leaders who support and promote collaborative leadership and effective school cultures, providing a new view of the administrator-teacher dynamic -- a view that highlights the impact of administrative leadership on school culture and teacher morale.
Highly effective mentoring relies on a strong relationship between the mentor and his or her administrator. Together, they seek solutions to school problems and promote effective situational leadership to provide more permanent solutions to the emotional triggers negatively affecting new teachers.
There is no magic ratio of emotional-mentoring support to instructional-mentoring support for new teachers. However, experience tells us that teachers have difficulty focusing on the nuances of instructional practice when they are in a state of emotional emergency. The challenge for mentors is finding creative and supportive ways to mitigate emotional problems to free new teachers to focus on improving their pedagogical mastery.
As you continue your important work in mentoring, I encourage you to reflect on your relationship with your school leadership as much as you consider your relationships with your new teachers. Look for ways to establish mutual respect for one another. Develop a series of common goals. Create protocols between you and your site administrators. These efforts will encourage conversations about challenges in your school in a safe and nonthreatening manner.
Be consistent, frequent, and intentional in your interaction with administration. Use tools like the Teacher Working Conditions Survey to provide the impartial data necessary to initiate critical dialogue. You may find that focusing on this often-overlooked area of mentoring will provide your new teachers with real solutions to the emotional triggers in their schools, which in turn opens the door to the instructional mentoring our new teachers so desperately need.
Thanks so much for your commitment to supporting new teachers.
Warmly,
Ellen Moir is a veteran bilingual teacher who is focused on the challenges faced by new teachers as well as on the needs of those with long careers in education. She is also the executive director of the New Teacher Center, at the University of California at Santa Cruz, a resource for educator-induction research, policy, and practice.
Bewitched? Bothered? Bewildered? Ellen Moir is here to help. Write her at askellen@edutopia.org, and please include your name, affiliation, and contact information.