Social & Emotional Learning (SEL)
Ask Ellen: Managing Mentors
Developing a strategic plan for selecting and training mentors, as well as providing sanctioned time for mentoring, is essential.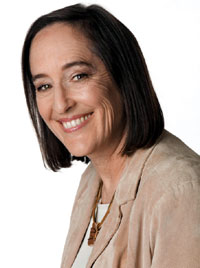 Dear Ellen:
As a mentor coordinator, I find it difficult to design the second and third years of my mentoring program. Right now, mentors and interns are out of their classrooms about 10 percent of each week in the first year, observing, meeting, and visiting our teacher center. I believe that would be too much for the second and third years, though. Could you suggest resources or make suggestions to help me design a second and third year of mentoring?
Jean
Greetings, Jean,
It's good to learn that you have provided release time for mentors and interns, and I can appreciate how a 10 percent release can present challenges for sustaining the good work you're doing. As you know, developing a strategic plan for selecting and training mentors, as well as providing sanctioned time for mentoring, is essential. Sustaining those induction efforts is vital for new teacher success, and, of course, the students they serve. On that note, we know mentoring support beyond the first year is crucial for improving a new teacher's instructional skills that result in greater student achievement.
The Santa Cruz/Silicon Valley New Teacher Project and the New Teacher Center have spent twenty years refining support for new teachers. During that time, we have developed a sequence of mentor learning experiences that help build the capacity of mentors to support new teachers, and at the same time make it possible for them to return to classrooms or serve as education professionals energized with new knowledge, insight, and skills.
During their development as mentors, veteran teachers often work with the same new teachers for two years. This approach deepens their work and produces new knowledge and skill that can be transformative for both teachers. In other words, the second and third years of mentoring are critical.
The first year of mentoring is loaded with firsts; the learning curve is steep and it takes time to see the effects of responsive practice. In subsequent years of induction support, however, mentors and new teachers can make use of what they learned the first year. Assessing students learning and using those assessments to plan instruction happens best over time as induction relationships build professional trust, knowledge, and skills.
Because you are working with a limited (part-time) release model, your mentors could benefit from collaborative teams that study mentoring strategies, classroom instruction, and student work, as well as methods for building professional learning communities. We have seen excellent results when mentors have structured choices in their professional development. Providing a mentoring seminar series from which mentors select topics and processes can help mentors target their goals and receive the support they need.
If release time during the second year becomes harder to sustain, you might even consider an on-call mentor for second- and third-year teachers. The on-call mentor could provide demonstration lessons, an open classroom for new teachers observation of practice, collaborative study of observational data, and other support as time allows.
We know that providing as much release time as possible for mentor training and new-teacher support results in increased benefits for all. We have recently devoted an entire issue of our periodical, Reflections, to mentor professional development. You may find the article "Mentoring in the Big Apple: A Two-Year Journey in the City of New York" particularly interesting.
As you may know, California provides every new teacher with two years of intensive individualized support and assistance. The mentors who provide that support are often released full time from their classrooms to attend to their new colleagues' needs. Mentors learn how to meet those needs by studying mentoring strategies and protocols together through a two-year training sequence that provides several days of structured inquiry. They also benefit from weekly mentor forums during which they share, discover, and hone knowledge and skills that may be context specific. What they learn with their fellow mentors sets the stage for their success with new teachers.
Credit: Bart Nagel
In those states and districts that have yet to support a full-release model, the New Teacher Center works with mentoring/induction coordinators to develop a plan that can meet new teachers needs. Our Web site can also provide you with research and policy information that can help your district continue to build your induction program. We look forward to helping in every way possible.
Thank you again for your question and your good work in support of new professionals.
Best Wishes,
Ellen Moir is a veteran bilingual teacher who is focused on the challenges faced by new teachers as well as on the needs of those with long careers in education. She is also the executive director of the New Teacher Center, at the University of California at Santa Cruz, a resource for educator-induction research, policy, and practice.
Bewitched? Bothered? Bewildered? Ellen Moir is here to help. Write her at askellen@edutopia.org, and please include your name, affiliation, and contact information.