Professional Learning
For Teachers: Summer Reading During Turbulent Times
Influenced by the pandemic and social unrest, two teachers recommend books to read this summer on topics like wrestling with loss, addressing inequity, and recharging for the school year ahead.
Summer leisure reading can feel like an indulgent start to slower-paced days away from school. But in the midst of the coronavirus pandemic and major social unrest, a thoughtful reading list feels downright essential right now as we readjust routines, adapt to pandemic-induced school changes, and work for a more equitable community.
This summer, our reading lists are centered around life in uncertain, constantly shifting times. We selected the following books on key themes that offer ways to wrestle with some of the challenges that our students, colleagues, and communities are facing.
Preparing for Change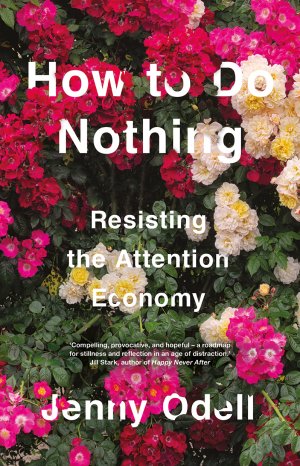 Black Inc.
Trying to wrap your mind around the significant ways in which school—and society—may change in the wake of the coronavirus? In Elastic: Flexible Thinking in Times of Change (2018), Leonard Mlodinow makes the case that our brains are actually entirely capable of keeping up with rapid change. Mlodinow includes concrete strategies for creative thinking—like finding quiet, low-pressure space to think—that are perfect for self-work or sharing with school colleagues.
If you're yearning for ways to get away from screen time and hit "reset" before school starts, follow along with artist and birdwatcher Jenny Odell's story of reclaiming attention in the internet age. In How to Do Nothing (2019), Odell discusses stepping into nature, limiting technology, and reconnecting with your creative side. Read this text if you're ready to carve out new spaces in which to reflect during moments of chaos or just simply slow down.
Addressing Inequity
Need ways to talk to students and colleagues about the racist, inequitable history fueling mass protests across the United States? Pick up Ijeoma Oluo's book, So You Want to Talk About Race (2018). In addition to bringing in some of her first-person reflections on living as a black woman in the United States, Oluo offers an array of concrete strategies for interrupting a racist story and understanding white privilege. We suggest making this text a staple on your classroom bookshelf.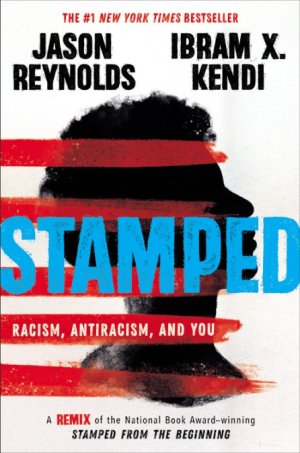 Little, Brown and Company
If you're ready for some serious self-reflection, follow along with Ibram X. Kendi in How to Be an Antiracist (2019). To help readers examine their own relationships with racism, Kendi intertwines his own life stories with lessons from history, science, and law. For a more adolescent-friendly take, check out Stamped: Racism, Antiracism, and You (2020), Kendi's collaboration with Jason Reynolds.
For an accessible, well-researched read on mass incarceration and its disproportionate impact on black males, we suggest turning to Michelle Alexander's award-winning The New Jim Crow (2010). Written over a decade ago, Alexander's anecdotes of lines of black men being frisked and arrested for minor crimes from her work as a civil rights attorney are as relevant as ever. If you're reading with a group or using the text in class, check out the study guides on Alexander's site.
Wrestling With Loss
For communities mourning deceased loved ones or struggling with the loss of community during social distancing, we suggest Julia Alvarez's latest fiction text, Afterlife (2020). In the novel, Antonia, the book's Dominican-American protagonist, guides the reader through the pain and tumult of loss and familial challenges as she reinvents her life after the death of her beloved husband.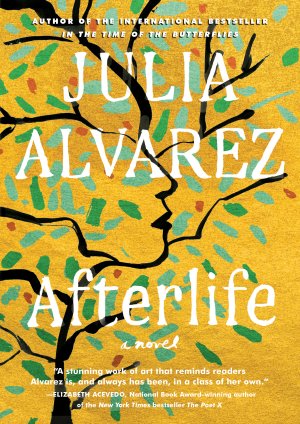 Workman Publishing
For a straightforward approach that may help you support grieving students or address your own sorrow, pick up a copy of Modern Loss (2018). Authors Rebecca Soffer and Gabrielle Birkner, who both grieved the loss of a parent as young adults, directly address the role, benefits, and pitfalls of social media in the grieving process around death. They share their firsthand experiences along with 40 guest contributors.
Taking Care of Yourself
Onward (2018), by instructional coaching expert Elena Aguilar, is a teacher-focused guide to addressing teacher burnout and building emotional strength. Broken into strategy-based sections on such topics as understanding emotion and habits of mindfulness, the text can be used all at once or in smaller chunks for book club discussions or ongoing staff development. Aguilar doesn't get preachy. Instead of simply telling educators to eat more greens, exercise, or dwell on the positive, she offers insights into unearthing unhealthy thinking habits and finding concrete solutions so that you can keep moving forward.
Reimagining Schools
If you want to dust off your edtech skills to prepare for the possibility of distance learning, The Google Infused Classroom: A Guidebook to Making Thinking Visible and Amplifying Student Voice (2019) may offer just the practical guidance you need. In addition to offering relevant technical advice, authors Holly Clark and Tanya Avrith prioritize ways to highlight student thinking and sharing digitally, such as having a student complete an assignment and then make a video to explain their approach.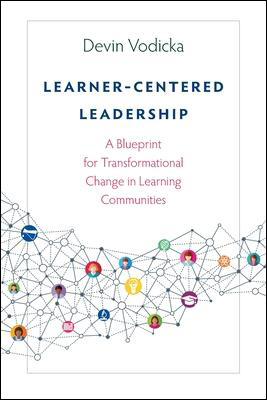 IMpress Books
If you're ready to reimagine the traditional education paradigm, Learner-Centered Leadership (2020) makes a research-supported case for creating highly differentiated schools. Former superintendent Devin Vodicka delivers inspiring anecdotes and enlightening suggestions for shifting classrooms and school systems to learner-centered education models.
In Slow Teaching (2018), Jamie Thom recommends a distinctly minimalist approach to managing the frenetic pace of school by focusing on quality over quantity. Throughout the book, the London teacher-turned-advocate provides ways to get rid of the extraneous things in our lives by sorting through the physical clutter on our desks; vetting task lists to remove nonessential items, and finding effective planning routines that reduce stress and increase silent think time.