Literacy
Summer Reading to Inspire Middle School Activists
Teachers whose students are interested in taking on local or national issues can share these titles now or use them in the classroom next year.
Summer is a perfect time for students to immerse themselves in reading. Books can take them on adventures in fantastic places, and help them focus on important issues close to home. By reading about characters who explore problems within their own communities, books can be powerful tools for developing empathy and inspiring action.
Books that explore issues of social justice center on themes of human rights and dignity, issues of equality and access to resources, personal responsibility and choices that affect the community, and change through action.
Once students are back in the classroom, such books guide them to discuss these topics meaningfully with peers, and schools that engage in design thinking or project-based learning can help students find opportunities to make a difference—writing a letter to their local government or organizing a fundraiser, for example.
Finding Their Voices
Reading can be a gateway to understanding and action for those who want to use their voice for change. After reading, students can ask themselves questions like "What did I know about this topic already?" "How has my understanding of this issue changed?" and "What actions can I take now or in the future to help?" Whether a book increases their awareness or inspires them to take action, the process of reflection is invaluable.
Speaking Up
Double standards in school dress codes and the over-policing of girls' bodies are centered in Dress Coded, a novel by Carrie Firestone. To stand up for a friend who is embarrassed and unfairly punished for a dress-code violation, eighth-grade protagonist Molly starts a podcast on which girls share stories that likely will feel familiar to many middle grade readers, stories that highlight the ways dress codes intersect with issues of race and body size to impact girls' self-esteem and feelings of belonging at school.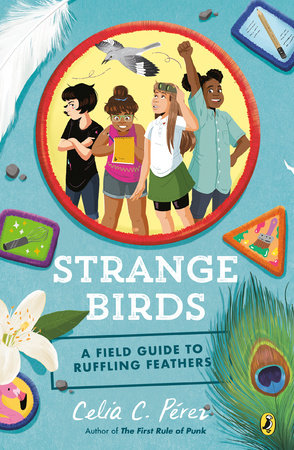 In Strange Birds: A Field Guide to Ruffling Feathers by Celia C. Pérez, a diverse group of girls find unity despite their differences in order to end an outdated and problematic tradition in a local Girl Scout–type group called the Floras. The novel touches on environmental justice and intersectional feminism as Ofelia, Aster, Cat, and Lane explore ways to protest that have varying levels of risk for each of them due to their identities and relative privilege.
Count Me In by Varsha Bajaj is the story of two middle schoolers, Karina and Chris. Told in alternating voices, the novel follows their unlikely friendship and how an incident of anti-Asian violence involving Karina's grandfather rocks their community. Karina uses social media to post her feelings, bringing in support from the entire community.
Understanding the Past and Present
In order to understand today's problems, students need to understand how they started. One book that sheds light on the history of racism in America in an accessible way is Stamped (For Kids): Racism, Antiracism, and You by Jason Reynolds and Ibram X. Kendi, adapted by Sonja Cherry-Paul, and illustrated by Rachelle Baker. This chapter book is the second adaptation for young readers of Kendi's book Stamped From the Beginning: The Definitive History of Racist Ideas in America. Aimed at elementary and early middle grade readers, Cherry-Paul's adaptation helps kids learn the history of racist ideas and how to stamp them out in their own lives.
Stories of the suffragettes and the passing of the 19th Amendment have often erased the contributions of women of color, many of whom did not gain the right to vote until the passing of the Voting Rights Act of 1965. Finish the Fight!: The Brave and Revolutionary Women Who Fought for the Right to Vote by Veronica Chambers and writers at The New York Times, documents the lives of women of color who fought to have their voices heard and their votes counted.
A wonderful anthology that celebrates these sacrifices and others and imagines a brighter future is Dictionary for a Better World: Poems, Quotes, and Anecdotes From A to Z by Irene Latham and Charles Waters and illustrated by Mehrdokht Amini. Formatted as a dictionary, the book presents ideas that can help make the world a better place. Action items are included with each poem, quote, or anecdote so kids can practice what it means to be an activist.
Taking a Stand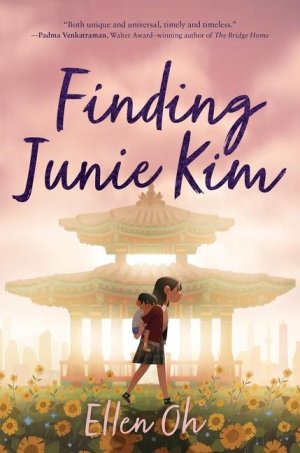 In the novel Finding Junie Kim by Ellen Oh, seventh-grader Junie disagrees with her friends' decisions when racist graffiti appears in her school gym. They want to protest, but Junie wants to avoid being more of a target for the school bully than she already is. When a living history assignment leads her to talk to her grandparents about their experiences during the Korean War, Junie finds her voice and addresses racism and microaggressions at her school.
Public speaking is the absolute last thing 11-year-old Jenae wants to do in Something to Say by Lisa Moore Ramée. She is happy not being seen, but her teacher partners her with a new friend to debate the renaming of her middle school. Friendship and family interplay with the topic of white supremacy and school naming in a way that is relevant and realistic.