Social & Emotional Learning (SEL)
12 Picture Books About Fixing Things
These colorful and imaginative books will entertain as they teach early learners about the importance of repairing the things they treasure.
February 13, 2023
Every classroom library has a story to tell. Each title holds a purpose for being in the classroom, and teachers regularly evaluate their classroom libraries for content as well as condition. Inevitably all books show signs of distress with obvious bruised edges and taped pages—favorite books being the most vulnerable.
Tight school budgets require teachers to extend the life of their much-used and much-loved books. Many titles are out of print, so when a classroom book is inevitably damaged, it's essential to repair instead of replace it.
Creating a classroom repair protocol for fixing books is an ideal way of involving children in book repair, which also pivots the focus from anxiety to problem-solving.
No one would ever invest time or resources in repairing something that wasn't physically, economically, or emotionally valuable to them. Devoting time and resources to repairing things has value in the classroom, and the 12 picture books that follow extend that message by conveying to the reader that repairing objects has value in the world.
Characters model ingenuity and resourcefulness, and each book addresses the corresponding social and emotional needs of a character when something is broken; they resource available materials and usually seek help from others to overcome their challenges and achieve rewarding resolutions.
12 books about The Value of repairing what we treasure
King Leonard's Teddy, by Phoebe Swan. King Leonard has everything he wants, but one day he discovers that his beloved teddy bear is broken. He's heartbroken. No one in town can help, but fortunately, King Leonard learns how to fix his bear himself, which inspires him to a life devoted to community service fixing things. (Preschool–grade 1)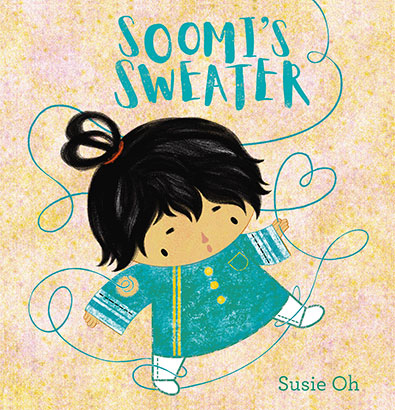 Courtesy of publisher
Soomi's Sweater, by Susie Oh. Soomi's mother hems her daughter's too-big sweater so that she can wear it to school. Soomi snags her sweater, and her well-meaning friends attempt to repair it, but quickly the small problem becomes huge. Fortunately, Soomi's mom repairs the sweater with a patch from one of her daughter's old sweaters. (Preschool–grade 2)
Fix That Clock, by Kurt Cyrus. A clock tower has fallen into disrepair. What was once a community timepiece is now home to assorted wildlife. Three construction workers have their work cut out for them, but day by day, project by project, they fix the clock tower, and with a little extra work build the wild residents new homes on the site. (Preschool–grade 2)
Monkey With a Tool Belt and the Seaside Shenanigans, by Chris Monroe. Chico Bon Bon the monkey is a consummate fixer. In this book in the series, his friend Clark the elephant pleads for Chico to help him at a seaside resort where mysterious breakages are going on. Chico and his tool belt to the rescue! (Preschool–grade 2)
The One Day House, by Julia Durango; illustrated by Bianca Diaz. Wilson tells his friends and neighbors the plans he has for fixing his friend Gigi's house. With Wilson's resourcefulness and community help, Gigi's house is soon all fixed up and better than ever. (Preschool–grade 2)
Stanley's Garage, by William Bee. It's a busy day at Stanley the hamster's garage. Helpful Stanley assists his friends with assorted car problems. (Preschool–grade 2)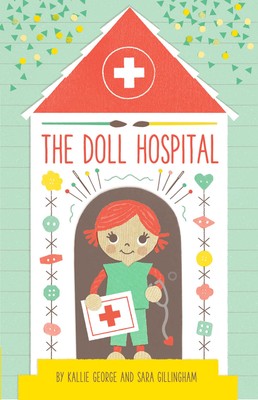 Courtesy of Publisher
The Doll Hospital, by Kallie George; illustrated by Sara Gillingham. Dr. Pegs runs a doll hospital. One day she has more patients than she can handle and calls for help. The Nesting Nurses (matryoshka dolls) appear, and soon all of the dolls and stuffies are repaired. Author Kallie George's website offers a downloadable Dr. Pegs paper doll with accessories. (Preschool–grade 3)
Albert the Fix-It Man, by Janet Lord; illustrated by Julie Paschkis. Albert is the neighborhood fix-it guy. He wakes up each day and assists his friends and neighbors with their broken objects. When Albert comes down with a cold, it's his neighbors' joy to "fix" Albert. (Preschool–grade 3)
All the Way to Havana, by Margarita Engle; illustrated by Mike Curato. Some cars in Cuba are generations old, requiring owners to frequently and resourcefully repair their vehicles. This story describes a day in the life of a Cuban family traveling in their vintage car and references the daily father-son routine of repairing "Cara Cara." (Preschool–grade 3)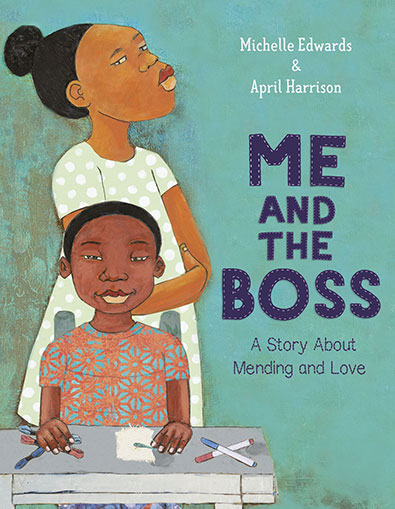 Courtesy of publisher
Me and the Boss: A Story About Mending and Love, by Michelle Edwards; illustrated by April Harrison. Lee and his sister Zora head to the library, where they go to sewing class. Lee learns how to sew and then, on his own, fixes the hole in his pocket and mends his sister's teddy bear's ear. (Preschool–grade 3)
Golden Threads, by Suzanne Del Rizzo; illustrated by Miki Sato. Emi's stuffed fox is swept away in a storm and is discovered in tatters on the opposite shore. The fox is repaired and loved by another young girl named Kiko. Ultimately, with a little detective work, Kiko reunites the fox with Emi, which brings the girls together in friendship. (Preschool–grade 3)
Izzy Gizmo and the Invention Convention, by Pip Jones; illustrated by Sara Ogilvie. Izzy Gizmo is an engineer extraordinaire who specializes in repairing things for her friends and family. In this sequel to Izzy Gizmo, Izzy resources discarded items to create the "Tool-Fix-Recycle-O-Matic" machine. (Preschool–grade 3)