Mental Health
4 Ways Teachers Can Support Students' Emotional Well-Being
Teachers can create emotionally safe spaces in their classrooms while also recognizing when students need mental health help from outside sources.
Educators play a critical role in the emotional well-being of their students and are often the first point of contact for students experiencing mental health issues. Many educators feel unprepared to deal with these mental health challenges due to a lack of proper training and tools. Teachers aren't always able to identify students who may be at risk, and when they do, it is often unclear just how to help.
Ideally, the work of identifying and supporting students with a range of social and emotional needs, including mental health concerns, would not fall on educators, whose primary role is to educate children. Often, however, teachers are the first to notice when their students have mental health needs, because academics often suffer when students are struggling emotionally.
Additionally, the collective trauma of the pandemic has created elevated social and emotional needs, leading to an increase in disruptive behaviors that are overwhelming to teachers and create barriers for learning. As Dr. Dan Siegel notes, a child's nervous system has the capacity to function at the optimal level only when the child feels a sense of safety and belonging.
4 Ways to Promote a Sense of Belonging in The Classroom
1. Promote a sense of empowerment to develop social and emotional literacy.  Providing structure, consistency, predictability, and choices is crucial for promoting students' sense of empowerment and control. Such practices could include creating visual schedules, engaging in greeting and goodbye rituals, creating repetitive mantras for overcoming challenges, using collaborative problem-solving methods, and focusing on process over product.
2. Encourage expression. Expressive tools help students process their experiences through the emotional centers of the brain, which are often less "defended" than the logic and reasoning centers. Doing so also offers children the opportunity to communicate in ways that are more natural for them and don't depend only on verbal explanations. Providing enjoyable expressive tools will not only motivate children to engage in expressing their inner world and feelings but also promote the release of dopamine, allowing them to explore and communicate their authentic experiences and perceptions. This is the key to paving the way toward self-acceptance, which is a prerequisite to acceptance of others.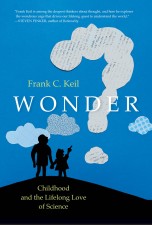 Used with permission of the publisher, MIT Press
Wonder: Childhood and the Lifelong Love of Science. Copyright © 2022 by Frank C. Keil
Teachers can offer a range of expressive tools. Some students prefer open-ended drawing or drawing from prompts such as those in the Anti-Coloring Book. These virtual tools are also ways to explore student expression:
A comic creator like Pixton allows students to create a customized avatar (students can choose from different cultural and ethnic representations, gender nonbinary options, and different mobility assistive and assistive technology devices). Pixton provides templates for SEL lesson ideas, such as "Coping with Anxiety" and "Asking for Help," where students can role-play with their avatars.
A collage creator like Shape Collage allows students not only to upload their own pictures to share a story but also to design the collage in any shape of their interest. Teachers can give prompts like "create a collage of your strengths," "sources of support in your life," or "what are your hopes in friendships."
A puzzle maker like I'm a Puzzle or a matching game creator like Match the Memory allows students students to present different parts of their identity, their life, or their experiences by creating simple, fun games.
Playful mindfulness and meditation, music, movement, and yoga are other effective methods of furthering students' connection to their own body and feelings to help them develop deeper insight into themselves and others.
3. Reframing behaviors. Disruptive behaviors such as calling out, not completing work, teasing peers, and acts of defiance and aggression are often misinterpreted as intentionally attention seeking or "making bad choices." As Mona Delahooke explains, when adults fail to recognize that many behaviors represent the nervous system's response to stress, we expend effort on techniques designed to correct the behaviors, such as compliance-based systems and reward-and-consequence systems.
However, as Ross Greene says, "Kids do well if they can." Teachers can reframe disruptive behaviors: Instead of viewing problematic behaviors as a conscious, intentional choice, teachers can understand them as a student's communication of needs. Teachers might find that a child has developmental, physical, medical, sensory, learning, or mental health needs; has a stressful home environment; is struggling with peer relationships; or has difficulty building a trusting relationship with the teacher and school environment. In order to gain insight into what needs might be at the root of the behavior, provide students with a variety of expressive tools to explore and communicate their internal and external experiences. Doing so can help you gain a stronger sense of understanding and connection with students without committing extensive time or taking on the role of a mental health provider.
While using such an approach might not be effective in a moment of high emotional escalation, it is a highly effective, proactive approach that will often decrease the need for reactive responses.
4. Recognize warning signs of mental health needs. Teachers should, of course, also have tools that can be effectively utilized during an escalated behavior and prioritize safety above all. MentalHealth.gov, a service from the U.S. Departments of Health and Human Services and Education, provides resources for educators coping with mental health challenges in their classrooms. They identify warning signs that may indicate that a student needs support, including the following:
Acting sad or withdrawn for more than two weeks
Sudden overwhelming fear for no reason, sometimes with a racing heart or fast breathing
Extreme difficulty concentrating or staying still that puts the student in physical danger or causes problems in the classroom
Severe mood swings that cause problems in relationships.
If you notice one or more signs on this list, seek the guidance of a school counselor or refer the student to a mental health professional.
The role of teacher has greatly expanded over the last few decades, and certainly within the last few years. To be able to identify and support students' mental health needs, you need resources, tools, and professional training in SEL and best practices for classroom implementation. Using more proactive approaches, gaining a better understanding of each student's needs, could possibly prevent some escalations from occurring in the first place. Above all, teachers deserve acknowledgment of this critical role that they are playing.