Social & Emotional Learning (SEL)
4 Coming-of-Age Films That Help Students Cope With Change
These films kick-start middle school discussions about the changes in students' bodies and challenges in the world around them.
Middle school is a time of transformation for students. Not only are their bodies changing in ways that often affect their emotions, but also they're gaining an increased awareness of the world around them, a world with many challenges: a global pandemic, social justice struggles, climate change, and more.
Coming-of-age stories can help middle school students understand themselves and their relationship to the world around them. Many educators use coming-of-age books in the classroom already, and adding coming-of-age films as a learning tool can be effective and fruitful.
Films That Help Middle Schoolers Cope With Change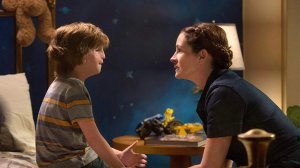 Pictorial Press Ltd / Alamy Stock Photo
Wonder (2017, PG for thematic elements including bullying, and some mild language)
Inspired by the book of the same name, Wonder follows the story of Auggie, a boy with facial differences entering the fifth grade. Julia Roberts and Owen Wilson play Auggie's parents, who join him on his journey of discovery and struggle when he enters public school for the first time. 
Through this film, students can discuss what's "ordinary" or "normal" and consider what it means to be different. Auggie models navigating differences and adapting to change. The Harvard University X-Media Lab project and resources for this book and film focus heavily on social and emotional learning.
Akeelah and the Bee (2006, PG, for some language)
In this film, 11-year-old Akeelah, played by Keke Palmer, falls in love with words. This love stems from the Scrabble games she played with her father before he died. Her father's death and her older brother's decision to join the military bring deep change into Akeelah's life. With change comes struggle. Akeelah's mother works long hours; her older sister, a teenager, is raising her own daughter at home with Akeelah and her mother; and another brother is attracted to the allure of gang life.
When Akeelah enters the local spelling bee at her school and meets other spellers at the regional bee, her life shifts in unexpected ways. A mentor, Dr. Larabee, played by Laurence Fishburne, enters her life, and Akeelah navigates new friends, new communities, and new expectations. In the process, she learns to believe in herself. 
Often, change is thrust upon students as they face obstacles in their life. This film offers opportunities for students to consider the role that obstacles play in their lives and to explore the resources available to them to navigate outside change.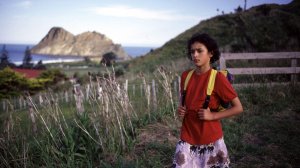 Entertainment Pictures / Alamy Stock Photo
Whale Rider (2002, PG-13, for brief language and a momentary drug reference)
In this Māori coming-of-age film, inspired by a book, 12-year-old Pai's twin brother would have been in line to be chief but he died at birth, and only males are permitted to be the leader. With her grandmother's help, however, Pai learns the ways of her ancestors as she tries to prove that she can lead her people. 
The film explores the role of gender and offers opportunities for students to consider the role that gender plays in their own lives. They can explore their own responses to changes connected with gender identity and discuss family and community traditions. Lessons 4 and 6 in the free curriculum created by Journeys in Film for Whale Rider focus on gender and community expectations.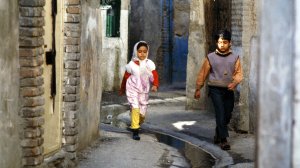 Institute for the Intellectual Development of Children An Yo / Ronald Grant Archive / Alamy Stock Photo
Children of Heaven (1997, PG, for some mild language)
This beautiful Iranian film tells the story of siblings who are forced to share one pair of shoes when 9-year-old Ali, the usually responsible son of a poor Tehran family, accidentally loses his sister Zahra's only pair of shoes. Determined to make things right, Ali enters a running competition in order to win a pair of coveted new shoes for his sister. 
This film offers an opportunity for students to explore and consider the ways that economic factors affect their lives and the lives of those around them. The loss of the shoes for Ali and Zahra can offer an inroad to discussion around the impact of economic shifts that can affect families and, thus, students' feelings of strength and security. Journeys in Film's "Put Yourself In Someone Else's Shoes" lesson from the free curriculum would be a valuable lesson to utilize with middle school students. 
Social and emotional learning is growing in importance as a focus area for educators teaching students in any grade, but there is particular significance to SEL for middle school students. Film is a powerful tool for student growth in this area. These films can support students and offer them insight into and understanding of their own ability to cope with change and to navigate the external challenges they face. Through the stories of others, we come to understand ourselves more fully.