Rigorous Project-Based Learning Transforms AP Courses
Through a project called Knowledge in Action, researchers at the University of Washington have been exploring whether project-based learning can help high school students with diverse learning styles understand content more deeply in advanced placement courses.
October 17, 2013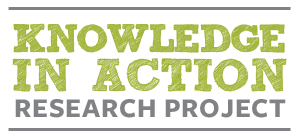 The Knowledge in Action project has redesigned the curriculum for two courses -- AP U.S. Government and Politics and AP Environmental Science -- at high schools in both Bellevue, Washington, and Des Moines, Iowa, to compare the value of these classes with traditionally taught courses. Learn more about the project.