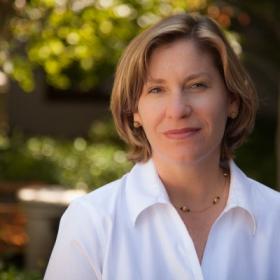 Kristin De Vivo
Executive Director, Lucas Education Research
Kristin is the first Executive Director of Lucas Education Research, founded in 2013 as a sister division to Edutopia at the George Lucas Educational Foundation. The division's mission and strategy, developed by Kristin, focuses on building an evidence base to support transformative practices in K–12 education. The group's specific five-year strategy focuses on building an evidence base for rigorous project based learning by employing design-based implementation research. Innovative methods for conducting research incorporate the use of a web portal to disseminate project based learning curricula, collect teachers' adaptations, build community, support teachers, and gather analytics.
Before heading Lucas Education Research, Kristin served as Vice President of Research and Validation at Scholastic Inc., from 2003 to 2013. During her tenure at Scholastic, Kristin implemented a continuous research and evaluation cycle that strategically improved the company's blended-model interventions, setting the highest-quality benchmarks for research in educational publishing. Before joining Scholastic, Kristin worked at two education-related start-ups in the Bay Area: LeapFrog Enterprises and Scientific Learning. In each case, Kristin developed the research strategy from the earliest start-up phase through an initial public offering.
Prior to this work, Ms. De Vivo conducted extensive neuropsychological and achievement testing with young children and adults at Columbia University Medical Center in New York City and at the University of California at San Francisco. She received a bachelor of arts degree in psychology from the College of Wooster in Wooster, Ohio.